La Gazzetta, Lazio-Milan player ratings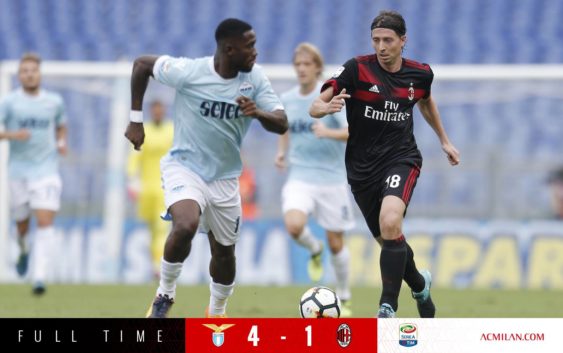 After six consecutive wins comes the first defeat in Rome, against Lazio. As usual La Gazzetta dello sports gives the ratings for all rossoneri players.
A clear and bitter knock out nobody really expected. AC Milan had come to Olimpico with six points in the classification and no fear but suddenly from Montella's Pandora box all the defects of a team still under construction escaped.
Lazio won and dominated the encounter, taking advantage from the lightness of a team still in the run, but especially from a negative Sunday of many elements whose performance against a top team was eagerly expected. A 4-1 result that does not accept excuses, but exposes all the current defects of Milan and its main elements.
As usual, La Gazzetta dello Sport has published the ratings to all AC Milan's players on the field in the match valid for the third day of Serie A. Almost all the rossoneri flopped, so much that the best on the field becomes Gianluigi Donnarumma, with a 6 rating, just because he is considered innocent on the four goals conceded by Immobile and co.
All the rest flopped badly, beginning with a distracted Leonardo Bonucci, collapsed while facing the first difficulties. 4 rating for the captain, as well as for the impotent Suso and Borini and for a disastrous Calabria on the right back. Even Franck Kessie, who makes the right moves but deserves 4.5 for the silly penalty foul that breaks the deadlock and for some errors in the middle. Semi-happy news is the return of Giacomo Bonaventura, who plays about twenty minutes with good intensity, meaning he is ready to return as a starter next match.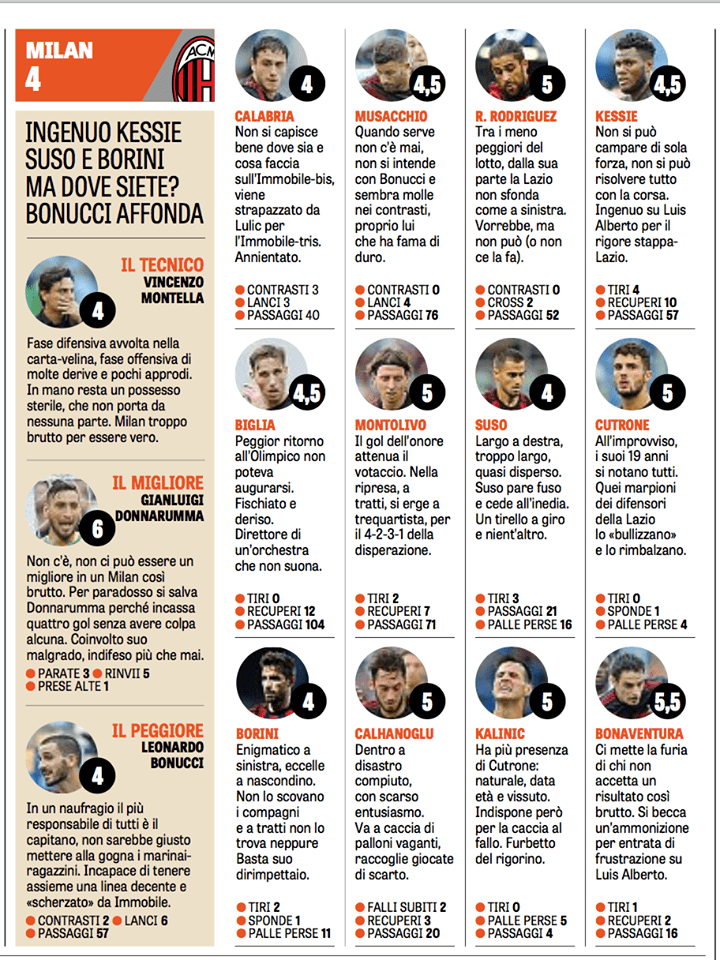 Photo: La Gazzetta dello Sport