Incredible Maldini-esque statistic highlights Tomori's top level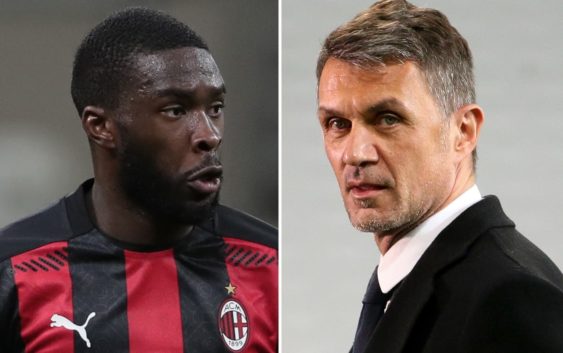 Fikayo Tomori has become a key player
for Stefano Pioli's side. The AC 
Milan defender has formed a formidable partnership with Kjaer.
Aggressive, effective, clean. These are just three of the hundred positive characteristics of Fikayo Tomori. The 23-year-old centre back keeps getting overlooked by the England national team but he's a key player for AC Milan.
Tomori has immediately become a fan favorite with his self-denial and love shown for the Red and Black jersey. Even yesterday against Porto he was practically perfect, despite the fact that the Rossoneri failed to get a win.
The former Chelsea defender is attracting the attention of many European clubs with his excellent performances but the player has no intention of leaving. Fikayo Tomori has formed a rock solid partnership with Simon Kjaer and the duo have played a fundamental part in AC Milan's 10 league victories so far.
An interesting statistic highlights Tomori's importance once again. WhoScored reports that Fikayo Tomori has not made a single error leading to an opposition goal in the last 45 appearances with Chelsea and AC Milan. That's right: forty-five consecutive league matches in which the young defender never made a mistake, not even one wrongly calculated intervention. Stats the evoke Paolo Maldini's accuracy and clean style of play.
AC Milan signed the English centre back last January initially on loan. Six months were enough for Fikayo Tomori to prove his worth and the Rossoneri spent a total fee of 30 million euros to purchase the former Chelsea permanently. His current market value has risen to about €45 million.
😏 Fikayo Tomori has not committed a single error leading to an opposition goal in his 45 top-flight league appearances across spells for Chelsea and AC Milan

— WhoScored.com (@WhoScored) November 4, 2021
---
READ MORE: AC Milan have Maignan-like solution to the Kessie problem