Seedorf sends strong message to Kessie and greedy-minded players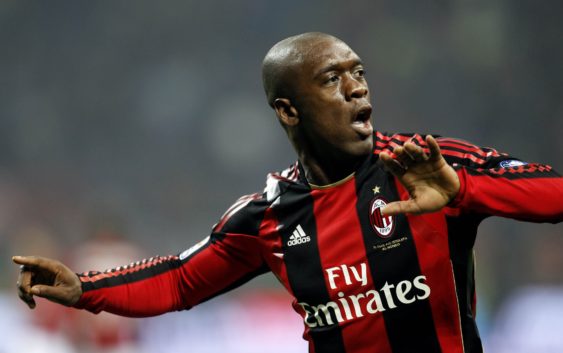 AC Milan legend Clarence Seedorf criticizes the attitude of Franck Kessie and other players who base their career decisions on money.
AC Milan are currently concentrated on Serie A and Champions League matches but the renewal theme is equally important. In particular, Franck Kessie's contract extension has been the subject of much discussion in recent months.
The contract of the Ivorian midfielder expires in June 2022 and renewal chances are quite unlikely. Despite Kessie publicly saying he would renew and hoped to end his career at Milan, the contrary is happening. The 24-year-old is set to leave as a free agent at the end of the season.
There is a great distance between AC Milan's offer and Kessie's salary demands. The Rossoneri have proposed a long-term contract at 6.5 million euros but the former Atalanta is asking two millions more. Paolo Maldini confirmed that a new meeting is scheduled soon but it will likely the last time parties talk to each-other.
In a conversation with Paolo Maldini on Prime Video, Clarence Seedorf offered his take on Kessie blasting the attitude of the central midfielder. "Many players underestimate where they are for a million more or less. You have to make a career-related choice, then the money comes over time. I see Milan growing and I am happy to see a point of reference like Maldini who helps everyone grow with the right mentality. I hope that Kessie realizes where he is and that he makes a career-based choice, not based on money".
This is not the first time former AC Milan players have criticized the attitude of players like Kessie or Donnarumma. Alessandro Nesta, another AC Milan great, recently said when asked abut Franck: Kessie? That system is wrong. The club cannot be taken by the neck every year by players with expiring contracts. I understand that Kessie is tempted to leave having no particular ties to Milan."
---
READ MORE: AC Milan have Maignan-like solution to the Kessie problem