Sandro Tonali is the new De Rossi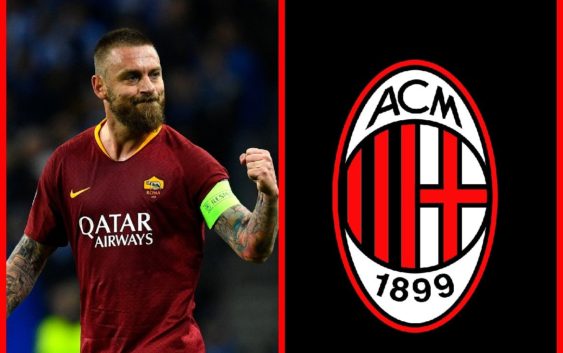 Sky Sport journalist Stefano De Grandis considers AC Milan midfielder Sandro Tonali as the new Daniele De Rossi of Italian football.
Sandro Tonali is slowly cementing his status as a key player for AC Milan. The 21-year-old Italian defensive midfielder is having an impressive season so far and has also become part of the Italian national team. Sandro looks like a totally different player compared to last season.
In fact, last year Tonali was questioned by the whole Italian press for his not exactly positive performances in the first year at San Siro. He was not given enough play time in a glorious club like the Rossoneri, which he has supported since childhood, but the 21-year-old did not despair.
This year Sandro Tonali has become an untouchable player in Stefano Pioli's formation. He was able to establish himself in a midfield in which the undisputed starters were Ismael Bennacer and Franck Kessie. Through talent, determination and humility, Sando is now pulling the strings in the middle of the pitch.
AC Milan legend Alessandro Costacurta recently considered Tonali a truly irreplaceable player for the Rossoneri. "Sandro Tonali is the symbol of a growing team". While Stefano De Grandis considers Tonali the new Daniele De Rossi of Italian football.
"This year Pioli is betting very decisively on Sandro after waiting for him throughout the last season. Tonali has the ball control of a great player but his skills as a fighter in midfield are not to be underestimated. I am seeing a player of similar characteristics to Daniele De Rossi and Demetrio Albertini", said the Sky Sport journalist.
---
READ MORE: Shevchenko wants to sign AC Milan winger