Journalist hits out at Rossoneri midfielder: "Milan are playing with 10 man"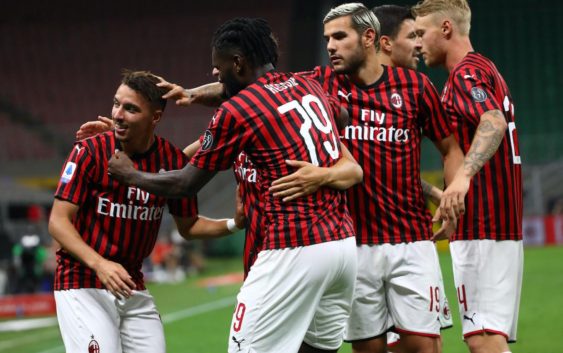 Renowned Italian journalist Riccardo Trevisani criticizes the performances of Franck Kessie claiming AC Milan are playing with one man less.
Many are wondering what happened to the real Franck Kessie! The Ivorian is often seen on the pitch, at the center of AC Milan's game, but his quality, his presence and determination seem to have vanished by now. For the majority there is only one reason behind his dip in form: the contract renewal!
And indeed, it is difficult to find other causes for such a noticeable decline in Kessie's performances. Inaccuracy, arrogance, and sometimes presumption, are now notable features when the Ivorian is on the pitch. The obvious mistakes of recent times have done nothing but foment a certain "hatred" towards him.
Franck Kessie has the spotlight on him, and certainly not for footballing merits! The Rossoneri fans, as well as the football critics, could not help but notice his disappointing performances, accompanied by a contract renewal that is slow in coming, and most likely will never arrive.
Franck Kessie probably feels the pressure of a promise that has never been kept and inevitably it's influencing his appearances. Renowned Mediaset journalist Riccardo Trevisani, speaking to Pressing, criticizes the AC Milan midfielder for having disappeared.
"Last year Kessie had a fantastic season, it seemed that Milan were playing with one more man. This year sometimes it seems that Milan are playing with 10 man when the Ivorian is on the pitch. He is unrecognizable. In fact, he is moving like he was a normal player. And he was never a normal player. Contract renewal to be blamed? He is not doing well, as well as Insigne at Napoli. Apart from Vlahovic, none of those who have a problem with the renewal are doing well".
---
READ MORE: AC Milan make final decision on Caldara and Adli