Juve-Milan: Agnelli furious with Elliott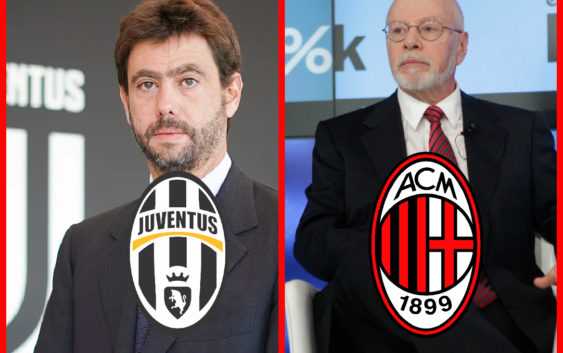 Tonight's Juventus vs AC Milan will be played also off the pitch with the Bianconeri furious with the Rossoneri management.
Tonight a final battle is expected, in what will be the decisive match for the season of both Juventus and AC Milan. The two teams will not spare themselves at the Allianz Stadium, given that the future and ambitions of two clubs are at stake.
But even off the pitch sparks and controversies are triggered. In this case at ownership level, for issues that are not really relevant to today's match. As reported by Calciomercato.com, the management of Juventus is furious with the behavior of the AC Milan owners.
The triggering reason concerns the hottest and most discussed topic of the last month: the birth and creation of the Super League. Both Juventus and AC Milan were among the twelve founding clubs of the breakaway league, which could have split international football but eventually exploded like a soap bubble.
Sparks that arise from the recent decision of the Rossoneri. AC Milan officially announced their exit from the group of clubs present in Super League. The Rossoneri were among the last remaining clubs in the project but the UEFA ultimatum changed their mind. Several clubs, including Milan, a 15 million euros fine and 5% reduction of their Champions reveues.
The Singer family opted to desert and avoid repercussions on a sporting and economic level, plus potential endless legal battles. AC Milan thus joined Inter, Atletico Madrid and English clubs by choosing to negotiate with UEFA.
A move that was not welcomed by Andrea Agnelli, one of the main proponents of the Super League hypothesis. The farewell of Milan leaves practically only three clubs still linked to the project: Juventus, Real Madrid and Barcelona, which will not be persuaded so easily.
For this reason, the Juventus management and owners are angry with Milan. A possible peace in the future was undermined by the choice of Elliott to abandon the Super League. The departure of Paolo Scaroni from the league council is another indication of the split and that Milan's departure is final.
---
READ MORE: Mourinho battles AC Milan for two targets