Maldini reveals the future of Stefano Pioli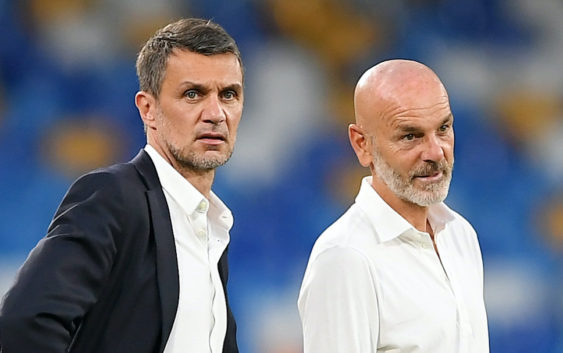 Paolo Maldini confirms that Stefano Pioli will be AC Milan's coach next season even if the Rossoneri don't reach Champions. 
AC Milan secured a very important win yesterday against Juventus. Goals from Brahim Diaz, Ante Rebic and Fikayo Tomori helped the Rossoneri hammer Juventus and probably beat them for the last spot available in next season's Champions League.
The 3-0 victory against Juventus was the Rossoneri's first in the new Allianz Stadium. It marks also the first time since the 2003/04 season that Milan score 3 goals in Torino against Juventus. A great success that cements Pioli's position. The Italian coach was rumored to be at risk if Milan failed to land a spot in the top four.
However, Paolo Maldini didn't wait the end of the match to talk about the future of Stefano Pioli. In an interview with Sky Sport, the technical director confirmed the club's trust in Pioli.
"We are doing well, in the past this challenge (Juventus vs Milan) meant Scudetto. Qualification for the Champions League was not a request from the club for Pioli. Is Pioli staying? That is correct".
Paolo Maldini was also asked about the appointment of Jose Mourinho as the new coach of Roma: "I have sent a message to Jose. His arrival is important for all of Italian football, for Roma, and it is also a stimulus for us opponents. I wrote him 'Welcome back to Italy' and I have nothing more to say now".
---
READ MORE: Shevchenko suggests Milan €25m-rated striker