Sky: Juve offered AC Milan swap deal for Donnarumma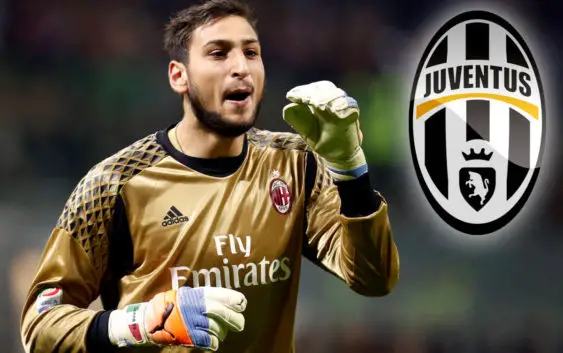 Gianluigi Donnarumma could have joined Juventus last season with the Bianconeri offering a swap deal to AC Milan reports Sky.
Gianluigi Donnarumma is now the past of AC Milan. Despite his lucrative move to PSG the Italian goalkeeper is their number two choice with Keylor Navas being coach Mauricio Pochettino top pick. There are rumors Donnarumma is not exactly happy in Paris despite the player claiming otherwise.
Meanwhile, Sky Sport reports an interesting backstory about Donnarumma's old days at AC Milan. Since the start of last season it was clear that Gianluigi Donnarumma would not be renewing his contract with AC Milan and many clubs had been following his situation.
Before choosing PSG, Donnarumma was very close to joining Serie A rivals Juventus. The Torino-based club were very interested in the Italian goalkeeper and wanted him to be the heir to Gianluigi Buffon.
Fabio Paratici, Juventus sporting director at that time, made an early attempt to bring Donnarumma to Juventus before his contract expired. Paratici proposed a swap deal between Donnarumma and Wojcech Szczesny who was the Bianconeri's starting goalkeeper.
However, talks were shut down immediately by the AC Milan management. The Rossoneri were not interested in Wojcech Szczesny. As long as Milan were concerned their goalkeeper would leave only if they received a cash offer and his substitute would not be Szczesny.
AC Milan were very impressed by the performances of Lille star Mike Maignan. The Rossoneri scouted the French goalkeeper for a long time and were convinced he was the ideal shot-stopper for the club. Time has proven Milan right with Maignan immediately establishing himself as one of the best goalkeeper in Italy and Europe.
---
READ MORE: AC Milan scouting €50m Benfica star