Juventus regret selling Higuain-Caldara to Milan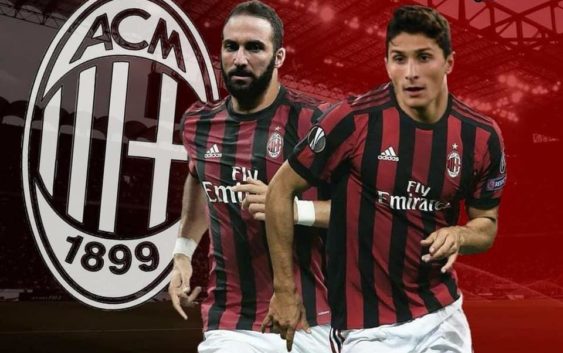 Leonardo Bonucci back to Juventus and Caldara with Higuain to AC Milan was one of the biggest deals in the recent history of Serie A. And one that cost Giuseppe Marotta his job.
A few hours after the surprising announcement of Giuseppe Marotta that he will leave his role as Juventus CEO a few behind-the-scenes rumors have emerged about his unexpected departure. It turns out that one of the most important clashes between him and the club concerned the sale of Gonzalo Higuain and Mattia Caldara to AC Milan.
Sure the parties had other differences but the mega swap-deal with Milan played a big part on Marotta's final decision to leave reports Calciomercato. The now former CEO of Juventus, did not appreciate the fact of having to give up on a champion like El Pipita. Purchased two years ago for 90 million euros, Giuseppe Marotta never shared the idea of having to sell him to a direct rival like AC Milan for 18 million euros on loan plus an option to buy at 36 million.
And above all the inclusion of 24 year old defender Caldara in this deal, another great intuition of the Marotta-Paratici duo. More rational, again according to the former Sampdoria executive, to sell the Argentine striker to Chelsea for 60 million euros in cash. The Juventus management opted for the solution that we all know now.
An inevitable separation. Obviously Giuseppe Marotta and Juventus had another differences but, always according to Calciomercato, the Higuain to Milan issue  was the final nail in the coffin. However the story may not end here. The Rossoneri have tried in the past to bring Marotta at San Siro and a new attempt by Elliot is not excluded now.