The reckless plan of Yonghong Li to sign Cristiano Ronaldo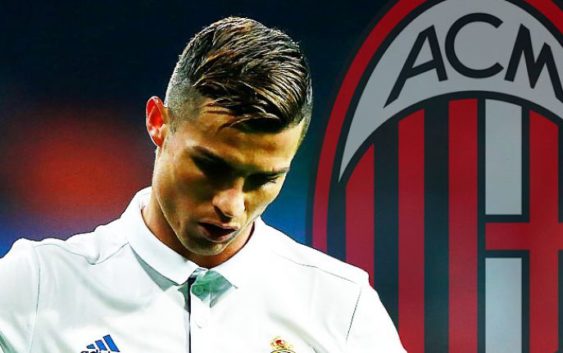 AC Milan former president Yonghong Li made a crazy attempt to sign Cristiano Ronaldo from Real Madrid in the summer of 2017.
Today's edition of Il Corriere della Sera opens with the disturbing headline: "The reckless plan of Mr.Li: bring Cristiano Ronaldo to AC Milan without knowing how to pay him". According to various reports it seems that this was more than just an idea of the Chinese businessman in the summer of 2017.
Yesterday, Spanish media Mundo Deportivo revealed that last year, under the insistent push of Yonghong Li, the Rossoneri negotiated the purchase of the former Real Madrid star. In fact, former CEO Marco Fassone himself oversaw the contacts between the parties.
Marco Fassone and sporting director Massimiliano Mirabelli met Cristiano Ronaldo's agent Jorge Mendes, and also spoke with the player, but then it was immediately understood that it was a really impossible operation (in particular, Yonghong Li did not clearly explain the coverage for this half-billion-euro deal)
At the time the Rossoneri were willing to offer the Portuguese superstar a 5-year contract of 50 million euros per season with a total of 300 million (gross) required only to pay for Ronaldo's hefty salary (taxes included). An offer of over 150 million was supposed to be presented to Los Blancos for the services of CR7. In the end even this idea blew up like all of Yonghong Li's football theories.
AC Milan Home Jersey Men 2018/19