Kessie begs for AC Milan return in desperate phone call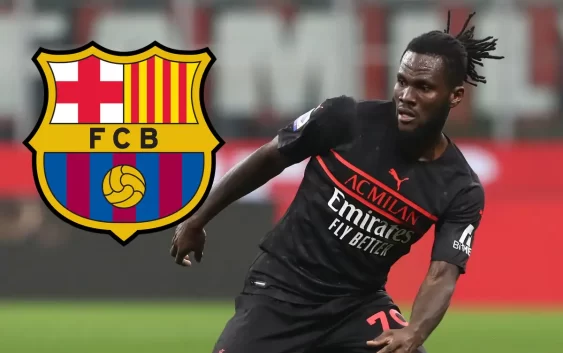 Barcelona midfielder Franck Kessie is doing everything he can to return at
AC Milan for the remaining of the season.
The January transfer window opens in one month but clubs are already taking advantage of the World Cup break to work on their transfer targets. Just like last summer, the situation of Franck Kessie is creating a lot of noise but for different reasons this time. Apparently, Kessie has deeply regretted his decision to leave Milan.
The 25-year-old Ivory Coast international publicly stated that he loved the Rossoneri and would sign a contract extension as soon as he returned from the Olympic Games. In a shocking U-turn, Kessie refused to pen a new agreement and joined Barcelona on a free transfer instead.
A decision he wished he wouldn't have made. Kessie is just a substitute at Camp Nou. The central midfielder has collected only 485 minutes on the pitch this season. Barcelona coach Xavi Hernandez prefers other players and Kessie is aware that his situation will not change anytime soon. That's why Kessie is strongly pushing to return at AC Milan.
A few days ago, Paolo Maldini hosted Gaby Mudingayi at Casa Milan. Mudingayi is one of the collaborators of the Ambition Group that manages Kessie. Mudingayi offered Maldini and AC Milan the chance to have Franck Kessie on loan for the remaining of the season. George Atangana had sent Mudingayi to talk with Maldini in his behalf because he is not welcome at Casa Milan. The relationship between the two was confrontational and by the end end they were not speaking to each-other.
Now, Kessie's camp have made another move. Il Giorno reports that Atangana has swallowed his pride and has phoned AC Milan to make another push for Kessie. Atangana's phone call was answered by Frederic Massara since there is no report whatsoever with Maldini. Franck Kessie desperately wants to spend the rest of the season with the Italian champions and is doing everything in his power to make it happen.
---
READ MORE: AC Milan have closed first summer signing