Kessie communicates final decision to AC Milan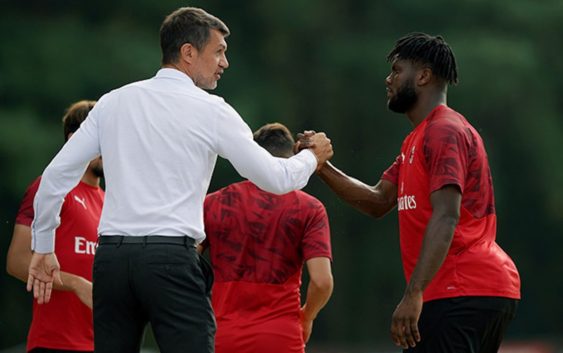 The contract of the Ivorian central midfielder expires in six months and AC Milan are not matching his salary demands.
The Franck Kessie saga is coming to an end soon. Calciomercato reports that Kessie has already made a final decision about his AC Milan future. The 24-year-old central midfielder wants to stay at Milan but only until the end of the season.
In practice, Kessie would have rejected the idea of a possible early sale in January, which instead would be convenient for AC Milan to gain something from his departure, rather than lose him as a free agent at the end of the season. The Ivorian has already communicated to the club that he does not want to move until the contract expiration date.
In June, however, he will say goodbye. No renewal, unless AC Milan change their mind and decide to give the former Atalanta the 10 million per season he has asked for. On 30 June, Kessie will be free to play elsewhere leaving the club that helped him explode without any financial recognition.
A legitimate decision but one that will certainly infuriate the Rossoneri fans. In recent months, Kessie has gone from being one of the heroes of AC Milan's restart to an unpopular character. All because of his summer declarations.
During his experience at the Tokyo Olympics, Kessie admitted: "I always keep my word, Maldini and Massara know me. Now I'm here in Tokyo to do something important with my country, but as soon as the Olympics is over I will go back to Milan and we'll fix everything. There will be no problems. I want only Milan, I want to stay there for life".
Instead, 4 months after those declarations, the contract extension is not happening. AC Milan are about to lose one of their best players after spending 32 million euros to purchase him from Atalanta in 2017. The Ivorian has decide to follow in Donnarumma and Calhanoglu's footsteps.
---
READ MORE: AC Milan identify Kjaer's replacement