Kessie, when Franck (almost) rhymes with tank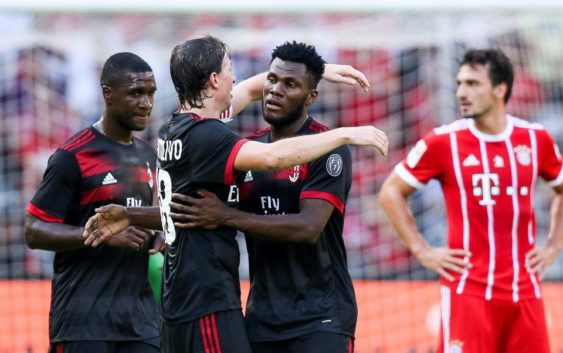 Franck Kessie has been the star player of this pre-season friendly matches demonstrating to be worthy the money spent for him.
When Franck (almost) rhymes with tank. Of course we are talking about Franck Kessie, the 20 year old defensive midfielder arrived from Atalanta. A heavy but necessary comparison, judging by the first, positive appearances in rossoneri, for a Kessie already able to arouse excellent impressions in the start of his new Milanese experience.
Kessie was able, yesterday, to put the icing on the cake to the excellent two pre-season matches played, also thanks to a goal that opened the score against Bayern Munich. The Ivorian youngster is thus trying to apply for an important place, in the future, within Montella's team, which currently has little quality in the midfielder's substitute list available to the rossoneri manager.
Tank, the most suitable term for describing the performances offered against Lugano, Borussia Dortmund and Bayern Munich. Speed, will to never give up a centimeter, capable of often eradicating opponents to start the action. He is a tireless element of absolute physical strength that in a probable midfield of 3 with Lucas Biglia as playmaker and Jack Bonaventura as a left midfielder, will be the most important player in the median for the rossoneri. Kessie seems destined to repeat the excellent performances of last year.
Despite the rumors about a possible departure last season, Juraj Kucka remained and proved to be indispensable in the year that saw AC Milan reach again after many years the European competitions. A type of player that manager Montella likes maybe a bit less than the qualitative profiles, but one that is a buffer and is absolutely and obviously necessary to ensure more coverage in the midfield.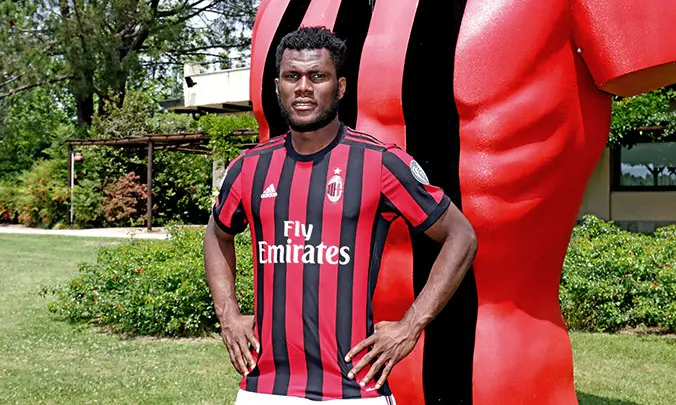 Just like Kessie who, compared to Kucka, will add even more muscle and also offensive danger (in his first season in Serie A, Kessie scored 6 goals and assisted 4 times) Demonstration? Ask Bayern Munich and Ancelotti, overwhelmed by the 20 year old in excellent physical form. A pillar of the present and the future of the new Milan that will rise, among the many high quality players, also from the great work of Kessie.