Kessie informs AC Milan he's in talks with another club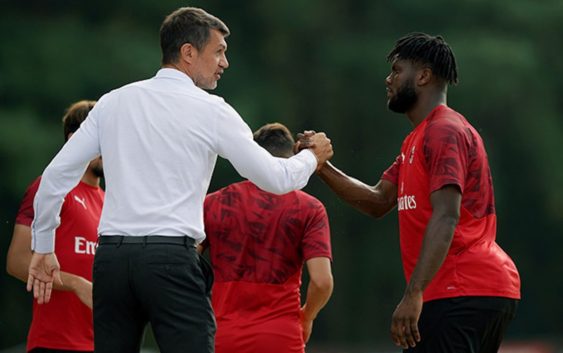 AC Milan could lose Franck Kessie on a free transfer. The central midfielder is already in talks to join a new club.
During the Olympic games Franck Kessie declared he loves AC Milan and would like to spend his entire career with the Rossoneri. He promised that he would sign the renewal immediately after his return to Italy. More than a month later, things couldn't be further from the truth.
The general optimism that existed regarding the contract renewal of Franck Kessie seems long gone. Paolo Maldini and Massara have continuously seen their offers rejected with Kessie's agent, George Atangana, always raising the bar and asking for more money.
A couple of clubs would like to sign the 24-year-old central midfielder on a free transfer at the end of the season and are willing to offer him more money than Milan. Paris Saint-Germain are currently leading the race for his services with Liverpool and Tottenham also interested.
Journalist Antonio Vitiello reports that Kessie's agent has informed AC Milan that he's in talks with PSG. Atangana claims they are being correct by informing Milan they're negotiating with another club but in reality he's just pushing Kessie towards PSG in order to pocked a hefty commission fee for himself.
After four season the adventure of Franck Kessie with AC Milan is about to reach the endline. In the summer of 2017 AC Milan spent 32 million euros to purchase the midfielder from Atalanta. Now, he's about to follow the example of Calhanoglu and Donnarumma by leaving as a free agent.
---
READ MORE: AC Milan captain set to join Italian rivals