Klopp hails AC Milan and highlights exit reason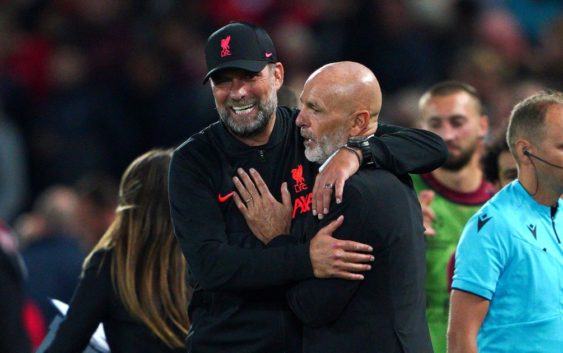 Liverpool coach Jurgen Klopp hails AC Milan as the best team in Italy after their Champions League exit in the hands of the Reds.
AC Milan suffered a clean defeat in the hands of Liverpool. The Premier League giants dominated at San Siro despite playing mostly with their second squad against the Rossoneri. Yesterday's win was Liverpool's sixth in six group matches confirming their status as one of the favorites to lift the Champions cup.
The Reds coach Jurgen Klopp talked about AC Milan and his first time at San Siro an an interview with Sky Sport. "It was my first team at San Siro. It was exceptional, another stadium in which we won (laughs).
Besides this, I had only seen San Siro on television, but I had no idea that the view was like that. The pitch could have been better but the atmosphere was great. It seemed impossible we could win six games in this group, and instead there we did it.
The first leg against AC Milan was very tough. Today we were paradoxically more mature, despite the many young players on the pitch. AC Milan played good football anyway. They are the best team in Italy, they are out of Champions only because of the quality of the opponents.
I like Milan's project. It's a nice mix between young and experienced players. At the moment they have a lot of injuries and this is obviously sad, but what they can do in the next few years is very interesting".
The Rossoneri ended their Champions League adventure at fourth spot with just four points in total. Pioli's side managed to win once against Atletico Madrid and draw with Porto. The rest of the matches were defeats. AC Milan must now turn their attention to Serie A.
---
READ MORE: Man City put AC Milan forward on their target list