Klopp hails AC Milan new signing as "legend"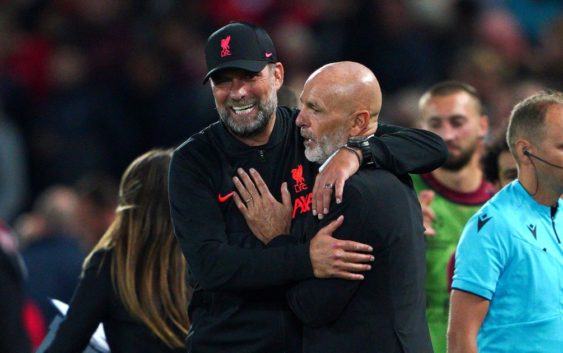 German coach Jurgen Klopp hails AC Milan-bound Divock Origi as a Liverpool legend after another derby-winning performance.
After failing to break the deadlock for one hour, Jurgen Klopp decided to enter Divock Origi into the game. In a classical Origi performance, the Belgian striker started the first goal and scored the second helping his squad win the Liverpool derby and stay just one point behind Manchester City.
Liverpool coach Jurgen Klopp was obviously pleased with the way the 27-year-old impacted the match. The German hailed Divock Origi as a Liverpool legend after the striker produced another derby-winning cameo against Everton.
"We probably will never ever miss a player more than Divock Origi. He will just explode wherever he goes. Honestly he is a world-class striker. He is. He is not playing regularly which is absolutely ridiculous. But when we need him he is always there. Origi is a legend and for me he will say a legend forever. What the did today, being involved in both goals, without Divock (the win) wouldn't have happened. Again him and it's absolutely great, well deserved", said Klopp.
Origi is expected to join AC Milan at the end of the season on a free transfer. The Belgian striker has agreed a four-year contract at around 4 million euros per season. Maldini and Massara are fully confident that Divock possesses the necessary quality and experience at top level to make the difference at Milan.
Origi is set to become the second AC Milan striker arriving from the Premier League after Olivier Giroud. The former Lille has scored six goals and assisted three in 16 Liverpool appearances this season with an average of one goal every 94 minutes. Origi will partner with Olivier Giroud at San Siro while the name of the third striker is not yet clear with Ibrahimovic expected to retire once the season is over.
---
READ MORE: French midfielder could be Investcorp's third signing