La Gazzetta, Crotone-AC Milan player ratings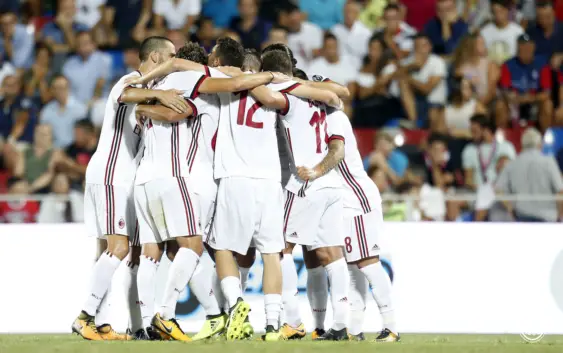 AC Milan grab the forth consecutive win beating Crotone 3-0 with goals by hot prospect Patrick Cutrone, Franck Kessie and Suso.
The result leaves no place for criticism, especially for the way it came: AC Milan beat 3-0 Crotone, securing the win after half an hour of play, with three goals and one more man in the field for the whole game.
A very positive opening match for manager Vincenzo Montella's team, that proves to be already amalgamated and in perfect physical and athletic conditions but the merits of the individuals should also be emphasized. It's difficult to find a flop against Crotone but of course there are those who have been pointed out for a more diligent and qualitative test and those who instead could improve.
La Gazzetta dello Sport has published today the ratings for Crotone and Milan players after the match that opened the new 2017/18 Serie A season last night. For the red and blacks, absolute eloquence from 19 year old striker Patrick Cutrone, chosen as the man of the match, 7.5 rating for the young bomber, who is involved in all three rossoneri goals. Same judgment for the other two goalscores, namely the indomitable Suso and a Franck Kessie literally a force of nature, also praised by manager Montella himself.
A surprise positive appearance for the Turkish midfielder Hakan Calhanoglu, who deserves a 7 for the personality and absolute presence shown in the middle of the field. Another good performance for the two full backs, Andrea Conti and Ricardo Rodriguez, who defend and push a lot forward. Among the less brilliants is youngster Manuel Locatelli, trusted to organize the game, he fights well but performs the task without giving too much rhythm and liveliness to the maneuver. From a player of his talent something more is always expected. Compliments for the manager who gets a 7.5.