"Leonardo Bonucci? He was a mistake"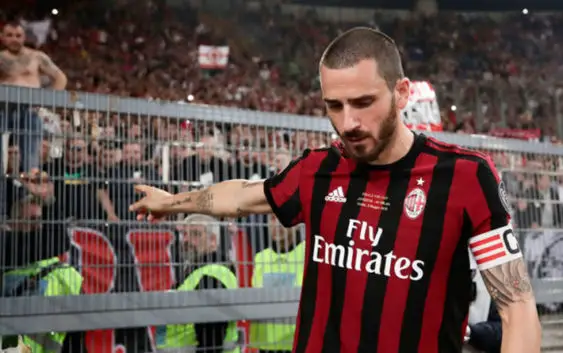 During Massimiliano Mirabelli's management of AC Milan the club invested the hefty figure of 42 million euros for Leonardo Bonucci.
The most prestigious signing of Massimiliano Mirabelli's tenure was of course defender Leonardo Bonucci. An important purchase mainly due to Mirabelli's intuition but also filled with some regrets: "Bonucci can not represent a flop, I defend him. Today, in order to win back Juventus fans, some statements are convenient.
"He was convinced to come to Milan. As long as I was at Milan he was there, then I do not know what happened. Juventus and Bonucci were not well, there was this great possibility and Milan took it. The captain band? It was a mistake because there were others before him, not because of his person".
After only season at San Siro, Leonardo Bonucci returned to Juventus. When the new management of the Americans, new sporting director Leonardo negotiated his sale and he was exchanged with Mattia Caldara. In addition, AC Milan signed Gonzalo Higuain on loan with the option to make the move permanent at the end of the season.