Lucas Paqueta slams Giampaolo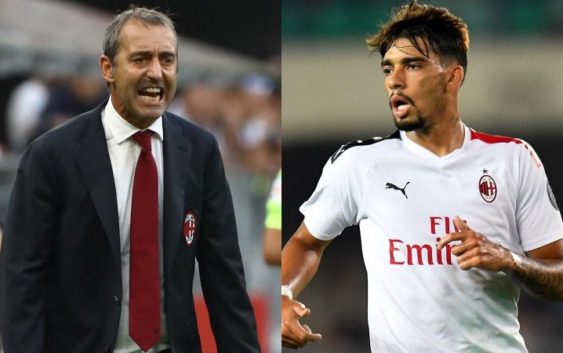 Lucas Paqueta directly criticizes former coach Marco Giampaolo for how he managed AC Milan praising Stefano Pioli instead.
Lucas Paqueta is one of AC Milan's most talented players and the fans always have great expectations for him. This season so far he has not particularly convinced, but it must be said that the rest of the team has not fared better.
The Brazilian midfielder was not happy under Marco Giampaolo and in a recent interview with Sky Sport he openly criticized the former coach: "I think that with Pioli the team is more at ease. Before someone was not in the right position, someone else in a position that they didn't like. If a player is used in a role he prefers he performs better. Now this is happening, we just need to improve".
Paqueta and other teammates did not like how Giampaolo used them sometimes. The management of Stefano Pioli is more appreciated by him and by the group: "The coach is very direct in asking us certain things and this helps us. When you receive too much information, you are a little confused, but with him everything is clearer and he likes to be clear. He makes sure that players can play in the position they prefer. This means that everyone can do their best and help Milan".
That the Rossoneri number 39 and Giampaolo had no feeling is well known. The former AC Milan coach publicly teased Lucas Paqueta about some of his shortcomings, something the footballer didn't appreciate.
Everything started when Giampaolo substituted Paqueta after just 45 minutes against Verona. That was followed with the infamous statement "too much Brazilian" to which the player replied "Proud to be Brazilian" on social media. And today, the former Flamengo explicitly wanted to say what he didn't like about his management.
---
READ MORE: AC Milan vs Lazio, probably lineups