Mike Maignan to undergo surgery tomorrow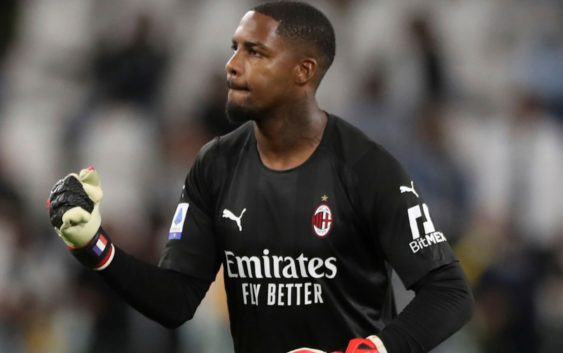 AC Milan goalkeeper Mike Maignan is set to undergo surgery tomorrow after an injury to his left wrist.
MAIGNAN INJURY – AC Milan goalkeeper Mike Maignan, returning from the Nations League matches with France, is forced to stay out. The 26-year-old shot-stopper has been facing a problem on his left wrist since the Champions League match against Liverpool.
In that case Maignan had initially asked for the substitution but then remained stoically between the posts and also played the following matches. Evidently the left-hand injury prevailed and Mike Maignan will be forced to undergo surgery very soon.
With an official statement AC Milan club confirmed Mike's injury: "The persistence of a painful symptomatology of Mike Maignan's left wrist requires, after a specialist opinion, an arthroscopy that will be performed tomorrow by Professor Loris Pegoli".
At this point it's difficult to asses Maignan's recovery time. However, according to La Gazzetta dello Sport this intervention risks leaving the French goalkeeper out for at least two weeks. Thus Maignan would skip the upcoming matches against Verona, Porto, Bologna and Torino. Tatarusanu will take his spot in these games because third goalkeeper Alessandro Plizzari is also injured. At the best case scenario, Maignan would return in time for Roma-Milan at the end of October but realistically he should return after two months.
The injuries situation at Casa Milan is not improving despite the international break. Zlatan Ibrahimovic too will continue to remain out while the only good new is the fully recovery of French striker Olivier Giroud.
---
READ MORE: AC Milan star offered to Inter