Second AC Milan player offered to Inter after Calhanolgu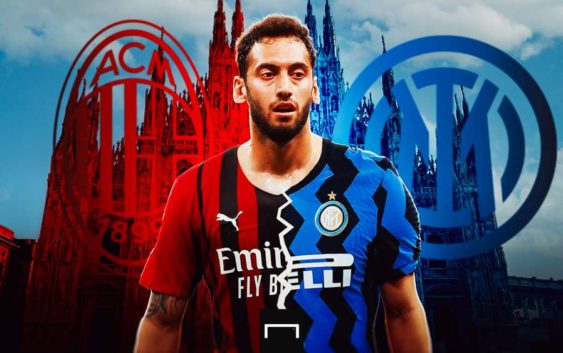 Agent George Atangana has offered Franck Kessie to Inter on a free transfer. The 
AC Milan midfielder is not renewing his contract.
When near the end of the season fans were asking Hakan Calhanolgu about his contract situation he replied "Rest assured I will soon renew with Milan". Latter, the Turkish attacking midfielder would make a shock move to Inter on a free transfer. The same could be repeated next summer with Franck Kessie.
Journalist Alessandro Jacobone reveals that Franck Kessie's agent, George Atangana, has recently met with Inter sporting director Piero Ausilio. Atangana has offered Franck Kessie to Inter on a free transfer at the end of the season similar to what happened with Calhanolgu.
To date Kessie's chance of staying at AC Milan are quite low. The Rossoneri are not likely to improve their 6-6.5 million euros per season offer. The 24-year-old is asking for at least 8 million in order to renew. It's not clear if Inter can offer Kessie a higher salary but he has been a transfer target since Antonio Conte's time.
However, Inter are not the only Italian club interested in Kessie. Juventus are also keeping tabs on his situation and they've had a meeting three weeks ago with Atangana repots Jacobone. Behind AC Milan's back, Kessie's agent is offering his services to the Rossoneri main rivals.
Paris Saint-Germain remains the most likely destination of Franck Kessie but the French club are also working to sign N'Golo Kante from Chelsea. However it goes, the Rossoneri will recoup nothing from the 32 million fee they paid in 2017 to sign the Ivorian central midfiedler from Atalanta.
---
READ MORE: Theo's market value triples but Milan are in dangerous zone