Major obstacle risks delaying Donnarumma's renewal for next season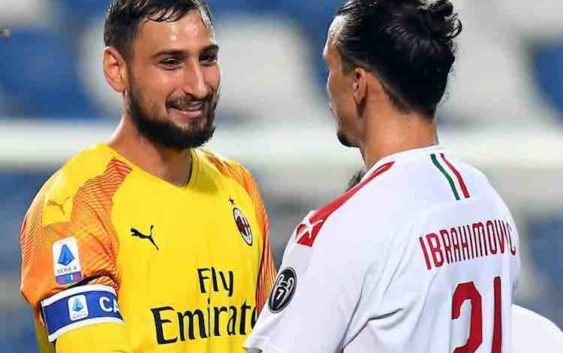 Gigio Donnarumma wants to stay at AC Milan but Mino Raiola's insistence for a low release clause risks delaying talks until next season.
Another starring season for Gigio Donnarumma, who ended the championship with yet another clean sheet (14 in total: 12 in Serie A and 2 in the Italian Cup) and now he will enjoy some well-deserved holidays before starting again another year with the Red and Black jersey.
Not that there was a need, but this season the young AC Milan goalkeeper has definitively cemented his role as best Italian goalkeeper and has confirmed that he is one of the best in the world.
Now for Gigio the time has come to seriously think about the renewal with AC Milan as his contract expires in less than a year (30 June 2021). The Rossoneri know very well how important the extension of the Rossoneri goalkeeper is and for this reason they has never hidden the desire to make him sign the renewal as soon as possible.
At this moment, however, there are other priorities such as the renewal of Zlatan Ibrahimovic and therefore it is possible that this topic will have to wait until the transfer market is closed (on October 5) reports La Gazzetta dello Sport.
The parties are still discussing the renewal of Gigio and the common will is to go forward together. More than wages, the thorniest question concerns the possible release clause. Mino Raiola wants a release clause of 50 million euros while AC Milan insist for a much higher figure or preferably no release clause at all. A major obstacle that requires a tough compromise in order to avoid problems on a renewal that the club cannot fail to close.
---
READ MORE: AC Milan's 4 transfer priorities