Maldini admits tough Donnarumma situation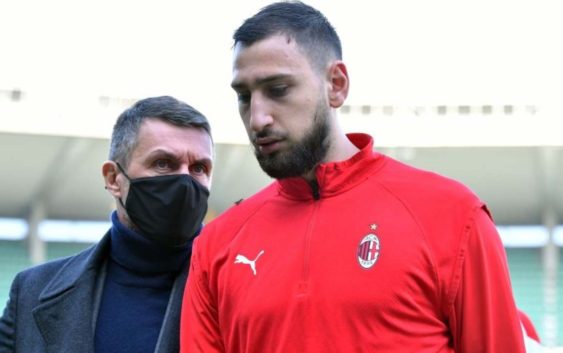 AC Milan goalkeeper Gianluigi Donnarumma has yet to extend his contract. Paolo Maldini admits the situation is tough.
AC Milan secured a very important win tonight against Parma. Ante Rebic broke the deadlock while Franck Kessie doubled the lead. In the second half Zlatan Ibrahimovic was sent off and Parma shortened the distance but Rafael Leao's goal in the 94th minute closed the match.
As usual Gianluigi Donnarumma was the best among the Rossoneri. Two important saves on Conti and latter Pelle proved to be crucial for the final result. The three points help AC Milan keep the second place in Serie A standings.
Before the start of the match Paolo Maldini was asked about the situation of Donnarumma's renewal. The AC Milan technical director admitted that the talks have proven quite tough and it all depends on Gigio now.
"Regarding the renewal, it's a choice that one makes. I'm not here to judge. I know what I have available from the club and I know what my idea of a team is. To make a deal you need to be happy in two", said Maldini interviewed by Sky Sport. On the same topic, coach Stefano Pioli added: "I would advise Gigio to stay, Milan is a top club. Our players are fighters who are not yet successful but who are working to become such in the future".

So far AC Milan have been unable to reach an agreement with Donnarumma and in one month the Italian goalkeeper becomes a free agent. AC Milan have been clear that they will not go beyond 8 million euros per season while Raiola keeps asking for at least 10 million.
---
READ MORE: AC Milan risk €23m loss from two players