AC Milan risk €23m loss from two players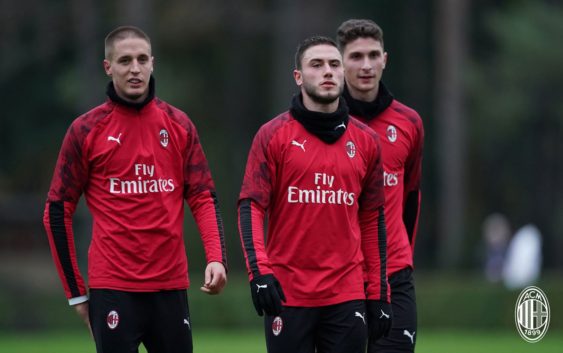 At the end of the season AC Milan risk facing an undesired situation with Andrea Conti and Mattia Caldara returning from their loans.
AC Milan's two defenders, Andrea Conti and Mattia Caldara, can be considered among the biggest disappointments of recent years. The two arrived for very big transfer fees from Atalanta and Juventus but their contribution with the Rossoneri was underwhelming. Both left on loan but risk returning at the end of the season.
After two great seasons with Atalanta, Caldara joined Juventus just for a month before making his switch to AC Milan. Caldara was part of the sensational swap deal with Leonardo Bonucci in the summer of 2018 with both players valued at around 36 million euros. In 18 months with the Rossoneri he made just 2 appearances.
A move back to Atlanta was agreed last year. Mattia Caldara joined his old club on loan with the option to buy set at 16 million euros. After a positive start he has become a back-up option for coach Gasperini and injuries have troubled him even there. He has made 8 appearances this season, without ever playing for 90 minutes. Atalanta will not exercise their option at the end of the season.
A bit different the situation of Andrea Conti but with similar results. During his time at Atalanta Conti became one of the best right backs in Europe. In 2017, AC Milan invested 24 million euros to buy Conti from Atalanta. Two ACL injuries have had a big impact on his performances despite making 51 appearances with the Rossoneri.
After losing his starting to Calabria, Conti joined Parma in January on loan with the obligation to buy at 7 million euros. He is a regular starter but Parma risk relegation this season. The obligation to buy is valid only if Parma stay in Serie A otherwise the Italian defender will return to Milan. The situation so far does not look promising. In the summer AC Milan seriously risk losing €23 million that would have been invested to sign new players.
---
READ MORE: AC Milan to sell €25m flop for low price