Gds: Maldini and Massara made two transfer mistakes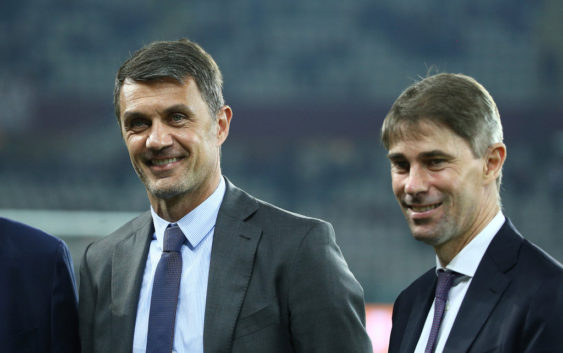 AC Milan made a mistake signing Giroud and Pellegri with both strikers unable to replace Ibrahimovic when injured.
The first half of the season is about to end tomorrow with AC Milan's match against Empoli. The Rossoneri led Serie A for a long time but after a difficult period lately they now find themselves in third spot with four points behind league leaders Inter.
AC Milan's recent decline is in a big part attributable to two mistakes made during the summer transfer window reports La Gazzetta dello Sport. In numerous occasions this season Pioli had only one centre forward at his disposal leaving him with no alternatives in attack.
Despite the signing of Olivier Giroud and Pietro Pellegri, neither has given much contribution in Zlatan's absence. The Swedish striker has already missed 8 matches b3cause of various knee problems. Instead, Giroud has skipped 9 matches. Pellegri has been out in 5 league games in addition to not being registered for Champions.
Gazzetta highlights how Ibrahimvoic and Giroud together are 75-year-old. It's normal for players of a certain age to suffer more injuries than other teammates. That's why Maldini and Massara should have done a better job picking a young striker that didn't struggle with physical problems for years like Pellegri.
Now the management must decide whether to sign a new striker in January or continue with the current trio. Not signing a proper substitute for Zlatan cost AC Milan the Scudetto last season. Unfortunately that mistake was not remedied during the same and risks having similar consequences this year again.
---
READ MORE: Tuchel asks Abramovich to sign €60m AC Milan star