Maldini to discuss 3 key issues with new AC Milan owner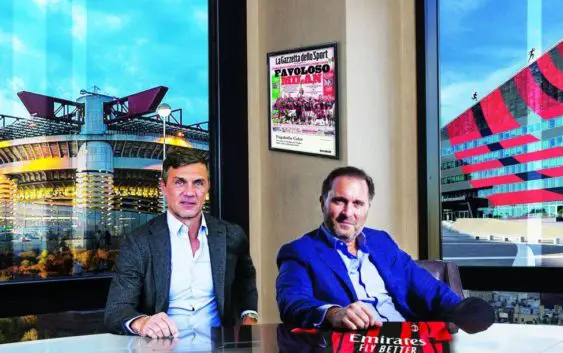 Paolo Maldini and Gerry Cardinale will have a meeting to discuss the new project and the Americans have for AC Milan.
RedBird Capital founder and managing director, Gerry Cardinale, will arrive in Milano on Tuesday to discuss the final details of AC Milan acquisition with Elliott Management. La Repubblica reports that a preliminary agreement will be signed this week while the final closing will need more time.
Cardinale will also have a meeting with Paolo Maldini according to reports. The AC Milan technical director, whose contract expires shortly, openly criticized the attitude of club CEO Ivan Gazidis and Elliott about how this period of transition has been handled. Maldini claims to have been left in the dark about the possible sale of Milan too.
"Our contracts are about to expire and we have not talked. I must say that for our path and for what has happened in the past even during the period of crisis with Rangnick, I find it disrespectful that to date the CEO and Elliott have not even sat down to talk to us. At least to just talk."
Maldini and Cardinale will have three important topics to discuss. The first is obviously the summer transfer budget. Maldini was forced to freeze talks with several targets after Elliott announced their intention to sell the club. The AC Milan technical director needs to know the exact figure he will have at his disposal to spend this summer.
The second issue is a directly linked to the first. What will happen with the players AC Milan has already reached verbal agreements. Will the new owners give the green light to complete the signings of Sven Botman, Renato Sanches and Divock Origi or does Cardinale have other targets in mind.
An important topic of the meeting will be the future of Rafael Leao. The Portuguese left winger was the MVP of the last Serie A season. His contract expires in two years and so far the parties haven't been able to reach an agreement. A thorny issue for the Americans who must do everything in their power to tie down Leao to a new contract.
---
READ MORE: Real Madrid to make €120m bid for AC Milan star