Gds: Real Madrid to make staggering €120m bid for AC Milan star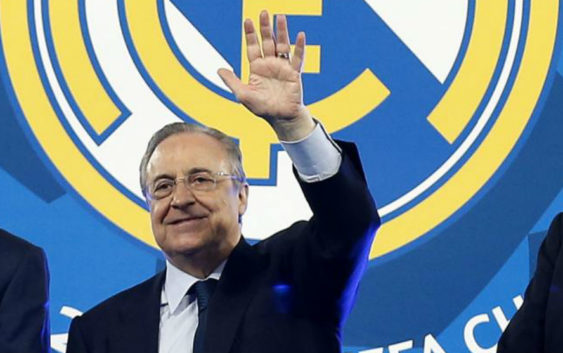 Real Madrid have targeted 
AC Milan winger Rafael Leao as a potential replacement for Kylian Mbappe who preferred to stay at PSG.
Real Madrid have suffered a rare blow to their pride following the Kylian Mbappe saga. The French superstar, after having promised to join the Spanish giants this summer, opted to extend his contract with Paris Saint-Germain with staggering figures. President Florentino Perez is immediately working to redeem himself and he's looking at AC Milan for a replacement.
Gazzetta dello Sport, citing sources from Spain, reports that Real Madrid are seriously interested in AC Milan left winger Rafael Leao. The 23-year-old Portuguese star has attracted the attention of Los Blanocs with some great performances this season.
Leao reached double figures in terms of both goals and assists thus playing a key part in the Scudetto victory. After two seasons of ups and downs, Rafael has finally established himself as one of the best players in Italy and across Europe. AC Milan aim to keep their winger but Perez plans to test their reluctance.
Gazzetta dello Sport reports that Real Madrid will offer a staggering fee of 120 million euros for Rafael Leao. If accepted, that would be the highest transfer fee ever paid for a footballer playing in Serie A eclipsing the passage of Paul Pogba from Juventus to Manchester United.
The former Lille is a wanted man on the market and his contractual situation is not the best for the Rossoneri. AC Milan are confident that an agreement will be reached soon and Rafael Leao will sign a renewal until 2026. However, so far, the parties are still negotiating with Jorge Mendes asking more than 5 million for his client.
---
READ MORE: The release clause of Rafael Leao revealed