Maldini talks what AC Milan need to challenge Bayern, City, Liverpool for the Champions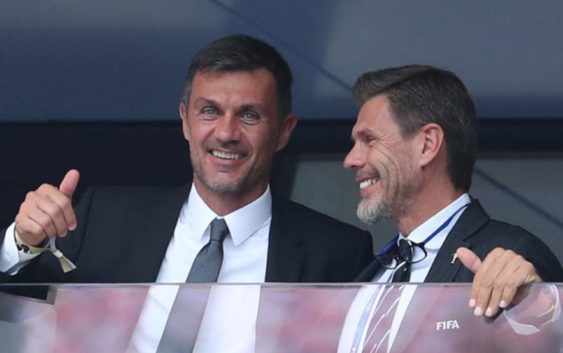 AC Milan technical director Paolo Maldini talks about Theo Hernandez, Ibrahimovic and winning Champions League again.
"It is certainly a particular year, a year that sees us play every three days. The absence of supporters makes everything more complicated. It's a football we still have to get used to, the home crowd still has to get used to it, but for the players this is their job. It must be said that with the lack of the public a young team like ours managed to achieve positive results. The change is due to the mentality. Milan's project started a year before the pandemic trying to achieve self-sustainability and balance. This was done through young players and a team of affordable cost", says Paolo in an interview with Bein Sports.
Maldini then pays special attention to Theo Hernadnez and Zlatan Ibrahimovic. "Theo is a player who had already won the Champions League but he was vanishing a little bit. I didn't want to listen to all the things they had told me about him and I wanted to talk to him looking into his eyes. I found a sensitive guy. I told him he would have to work so hard. Saying these words I believed in him, the club believed in him. He was our first expensive purchase of last year. The response on the pitch has been exceptional, I always tell him that he has to play with the national team and he has to aspire to be one of the three best full backs in the world".
On Ibrahimovic: "We tried to sign Zlatan him in 2018 but he had a contract with LA Galaxy. When he arrived we tried to offer him a contract longer than the six months he signed, but he wanted to see how things would go. If his body would allow him to complete at the highest levels again. Renewal? Ibrahimovic told us it will depends on his body. But if he continues like this I don't see why he can't be with us again next year".
AC Milan are leading Serie A for the first time in a decade and winning the Scudetto seems like a real possibility. Nevertheless, the seasonal goal of the club is to qualify for Champions and experience once again the successes of the past.
"I think Milan's gap with teams like Bayern, City, Liverpool has widened a little in recent years. Milan are not at that level yet, even though we are leading Serie A since matchday one. We probably need two stable Champions League years to have a really competitive team and fight with these teams for the Champions League trophy. Let's not forget that Milan has been absent from the Champions League for 8 years, this makes a huge economical difference. The FFP is certainly a good thing for the economic security of football but it increases the gap between the teams that would like to return to the top and those who are already there".
---
READ MORE: AC Milan battling Man Utd for Gigio's heir