Mauro Icardi close to AC Milan in the summer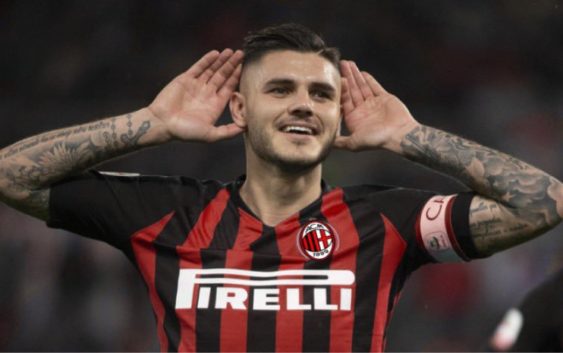 Former Inter captain Mauro Icardi could have joined AC Milan this summer
reveals Wanda Nara, the wife and agent of the Argentine striker.
The future of Mauro Icardi was one of the biggest soap-operas last summer. Inter had publicly declared that they wanted to sell the Argentine striker while the player insisted he would stay in Milano. A tense relationship that came to an end at the very last days of the summer transfer window.
At the end Mauro Icardi moved on loan to PSG. An unexpected move considering that many viewed Juventus as his most likely destination. PSG have the right to make Icardi's signing permanent at the end of the season for a fee of around €70 million. However there was a possibility that the former Inter captain stayed in Milano and play for the Rossoneri instead.
Wanda Nara, wife and agent of Mauro Icardi, revealed an interesting backstory on the Argentine striker. Speaking during the Tiki Taka show the agent admitted that a transfer to AC Milan for a real possibility for Mauro Icardi.
"There was the possibility of bringing Mauro to Milan. I explained that going to France was the most difficult choice for me. I just arrived from Paris and I leave tomorrow morning, my children are in Paris. For me obviously a choice like Milan was more comfortable, but a team like PSG is the best choice for his career".
On numerous occasions, Icardi declared that, for family reasons, he didn't want to leave Milano or Italy. Nevertheless, the forced transfer to PSG has been quite successful for 26-year-old centre forward. Mauro has scored 7 goals in 7 appearances with PSG so far with the French club very likely to make his stay permanent next summer.
READ MORE: AC Milan set sights on "next De Ligt"