Milan 2-1 Udinese, post-game reactions: Montella's full interview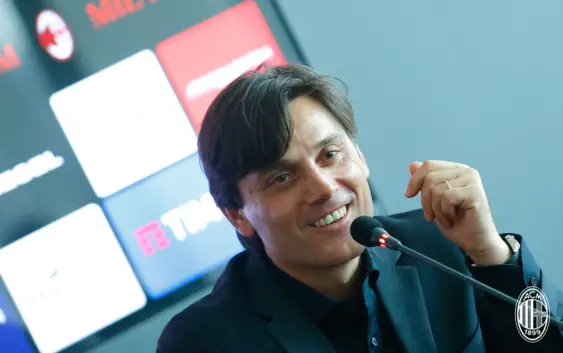 AC Milan take another important victory this time in Serie A against a problematic opponents like Udinese. Kalinic decides the match with two goals.
Here are Vincenzo Montella's words  to Premium Sport after today's victory against Udinese:
On the match: "It was a suffered but deserved victory. I liked the attitude, even after Udinese's draw we reacted. We could have closed the match more early, we were a bit distracted after the goal conceded by Udinese. We must always be focused."
On the win: "It's an important victory, with the way we played at the start of this game we probably would not have won it. We are getting used to winning games like this."
On the game: "Physically, we're fine. I still do not know the potential of this team, I would try to make the most of everybody at my disposal."
On Suso: "He'll get used to playing there soon (as second striker). It was not easy for him to find space because two opponents were constantly on him. Yes, he is a bit nervous but he has to stay calm and play calm."
On Calhanoglu and Andre Silva: "We played away Thursday night, there was little time to recover. I wanted more freshness, who has played today has responded to my requirements."
On new signings: "We expected this type of performances from Kessie. Andre Silva is the one who is growing more".
On the match against Lazio: "I have no regrets, I do not regret it because I want to believe that defeat can serve to our growth. They were slaps that hurt but this team has personality, I'm convinced that we will grow even more."
Montella dedicates the victory to Conti and Li Yonghong: "It's a victory for him and president Li Yonghong, who celebrated his birthday yesterday."
On Kalinic: "I made a choice, I'm not surprised but happy, I'm also happy about how Cutrone came into the game. He played 20 minutes as a young player grown-up so much this weeks. All players will have all their space."
On VAR: "I think it's a very useful tool. It's hard to say if Kalinic's offside position was right or wrong, that's a decision for the referee to make For Lasagna's goal I didn't see the replay".
One of the best on the pitch Franck Kessie was interviewed by Sky Sport at the end of AC Milan vs Udinese.
Dedication: "Today's victory is for Conti, we are close to him, we hope he comes back soon."
On the moment: "I have to continue to work hard"
On the form: "I had already made it at Atalanta, for me 4-3-3 or 3-5-2 is the same".
About who plays and who goes on the bench: "This is a team, who goes on the field has the duty to play well".