Calhanoglu out: Gattuso's upcoming move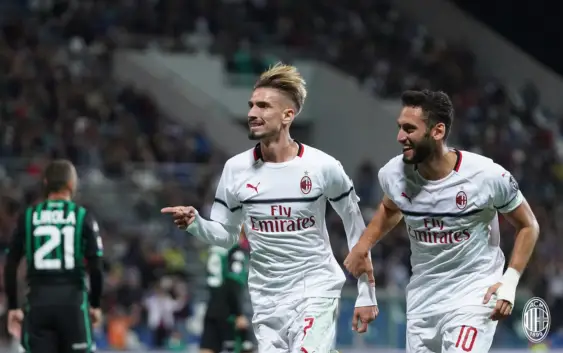 In a very delicate phase of the season AC Milan are fighting for a spot in Champions without the help of Calhanoglu. 
Samu Castillejo is ready to take his place.
In Gennaro Gattuso's AC Milan, fourth in the standings, one of the negative surprises is definitely Hakan Calhanoglu. After a great match with Roma, the Turkish winger seems to have lost completely between problems of personal nature, now resolved, and injuries (right foot). What remain constant are the underwhelming performances of the Rossonero number 10, who last year for half a season was a reference point for the team.
During that period Calhanoglu showcased high-class and was often decisive in the final result. AC Milan hoped that, after the goal scored last Thursday against the modest Dudelange, the real Calhanoglu would be back. Against Torino came yet another disappointing performance but his substitute Castillejo, however, convinced with hid desire, commitment and vivacity.
The only positive highlight that remains of Hakan's display against Torino was that run throughout the pitch finalized with a pass for Suso in the second half. Too little for a player who has the qualities to be one of the technical leaders of the team. Diametrically opposite, however, is the judgment regarding Castillejo, who as admitted by Gattuso deserves to have more minutes.
The Spaniard entered the game in the last 20 minutes and was the only one pushing forward every time he had the ball at his feet. With his speed and his sudden changes of direction of the ball he put in trouble the opposition defence. It's strange how Calhanoglu with his low productivity continues to start from the first minute.
Samu Castillejo deserves more opportunities and coach Gattuso should use him not just as a final minutes alternative. The Spanish winger is a good crosser, an assist provided and as demonstrated against Sassuolo he possesses a lethal long-rage shot. An inversion of hierarchies in the upcoming games could be useful for both players.