Milan, the last missing piece of the success puzzle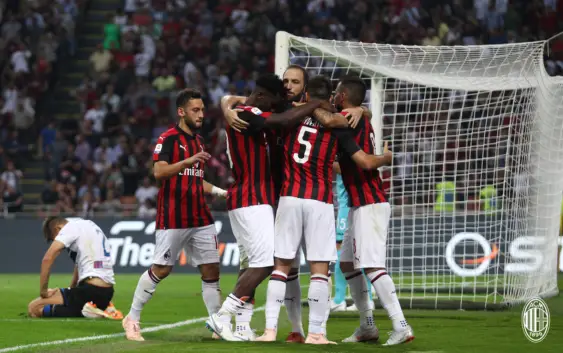 Roma match aside, Hakan Calhanoglu has failed to contribute for AC Milan this season but his help is crucial to clinch a spot in the top four.
Today begins one of the most important weeks of the Rossoneri season, the one leading to the Milan derby. And at Milanello, Rino Gattuso is working to better prepare a challenge that, in case of victory, could give a fundamental boost to AC Milan in the championship. It is true that there are still many games, but mentally it could give that shock to really aim for a spot in the top four.
IN DIFFICULTY – As La Gazzetta dello Sport explains this morning, one of the priorities of the AC Milan coach is to find as soon as possible the real Calhanoglu. The Turkish is in fact the Rossonero who is having more difficulties in this first part of the season and for the Diavolo it is imperative to recover the player who literally carried Milan on his shoulders into the final months of last year.
Hakan is not performing like the other Milanese strikers and Gennaro Gattuso's hope is that he returns from international duty with the right mindset. After Suso's recent scintillating displays Calhanoglu is the last missing piece of the success puzzle for the Rossoneri.
ASSIST PER GONZALO – Recovering the real Calhanoglu is also important for Gonzalo Higuain, who desperately needs his assists to continue to score with continuity. El Pipita has found a crazy feeling with Suso, while he is still looking for better understanding with the 24 year old Turk. Having a great game against Inter and maybe deciding the result with one of his goals or assists could be essential to find the real Hakan.