Gattuso: "Higuain a champion, we miss Calhanoglu. What we must improve…"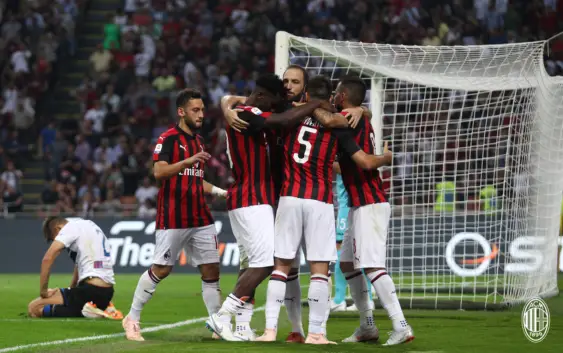 Rossoneri coach Gennaro Gattuso was interviewed by Sky Sport after AC Milan's convincing 3-1 victory over Chievo Verona.
"Surely the performances were not lacking, what we lacked were victories. The game played less perfectly was that of Thursday. This team has always expressed good football, always wants to play, it's a vivid team. Today we are happier because we managed to win. We were not in crisis before but we could not close the matches. Higuain is a champion who manages to finalize, he is a guy who has made himself available to the group, he is demanding but we the entire environment loves him.
Milan it's a team that creates and has quality. We missed Calhanoglu who is not going through a brilliant moment but he still can help Higuain score may goals. I want to have players who understand me when I speak. Not everyone has the same character, with someone you have to raise your voice, with others you need a pat on the back. My duty is different depending on the player. We have to work well on the flanks, the right one now works very well while the left can be improved. We need depth, not just with Suso.
When Suso takes the ball he always wants the triangle and today Abate has done well. Kessie instead had little dynamism, he played below his capabilities. I would like to change the formation. I and my staff have many alternative ideas but we have to evaluate many things. We bring many men forward and we risk a lot when we lose the ball, on the wings sometimes we do not arrive at the right time. We have many things to improve in defense.
I'm sorry for leaving Cutrone out. We are proving that we can also create a lot with the 4-3-3 lineup. The derby? It's an important match, there are 80,000 fans. I'm proud when my players (referring to Cutrone) go to the national team. It is right that they represent their country, no doubts on that. Now we must recover a bit of energy and then we will think about the derby".