Milan – Fassone, Mirabelli and Montella in press conference: Best parts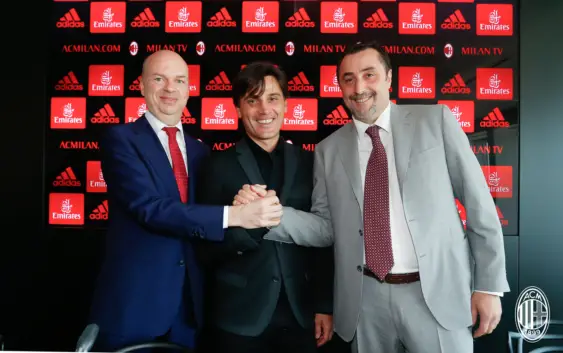 AC Milan's 2017/18 season has officially begun.
All the players are gathered in Milanello, only Gianluigi Donnarumma is missing.  The 18 year old goalkeeper is relaxing in Ibiza after the U21 European with Italy. Despite everything the club is thinking about him and expects Gigio signs a new contract with the rossoneri. After so many arrivals from the transfer market, the atmosphere in Casa Milan is more than joyous. In the first press conference of the new season Milan's CEO, Marco Fassone, Sports Director, Massimiliano Mirabelli and manager Vincenzo Montella analyzed the team's condition and discussed the latest news of calciomercato (read here).
The first to start was Marco Fassone, the person to whom Yonghong Li entrusted Milan's management. He commented how club has fared in the last 80 days since the new ownership took over. His main statements were: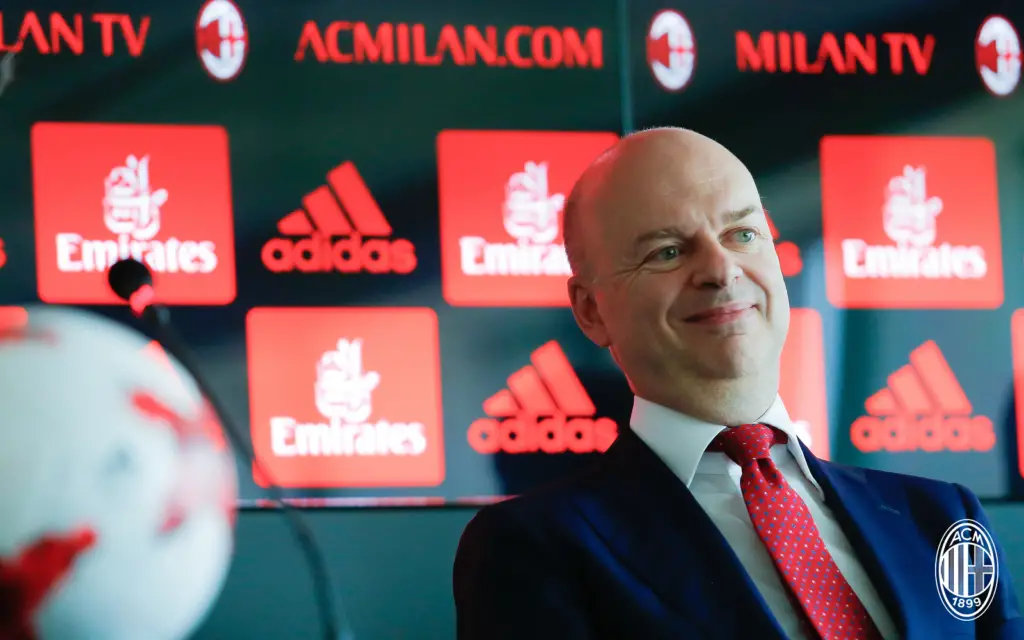 Marco Fassone: "We kept our word by completing 2/3 of the team before preparations for the new season started".
Marco Fassone: "Yonghong Li is convinced that Milan can grow from marketing in China because it's the most followed team there".
Marco Fassone: "Donnarumma? We have formulated an offer close to his demands, we are waiting for a quick reply. We hope that the next day a definitive answer will come (read here)".
Marco Fassone: "Donnarumma's case? Raiola is doing his job. He is pushing to set economic conditions that are unreachable for us. He and Gigio must make the final decision".
Marco Fassone: "We still have an important budget available to complete the team in the next 2 months".
Marco Fassone: "We need to decide whether to integrate an important part of the budget on a single player, or to divide it into multiple solutions".
Second to speak was Massimiliano Mirabelli declaring that the new management is trying to start a new winning cycle.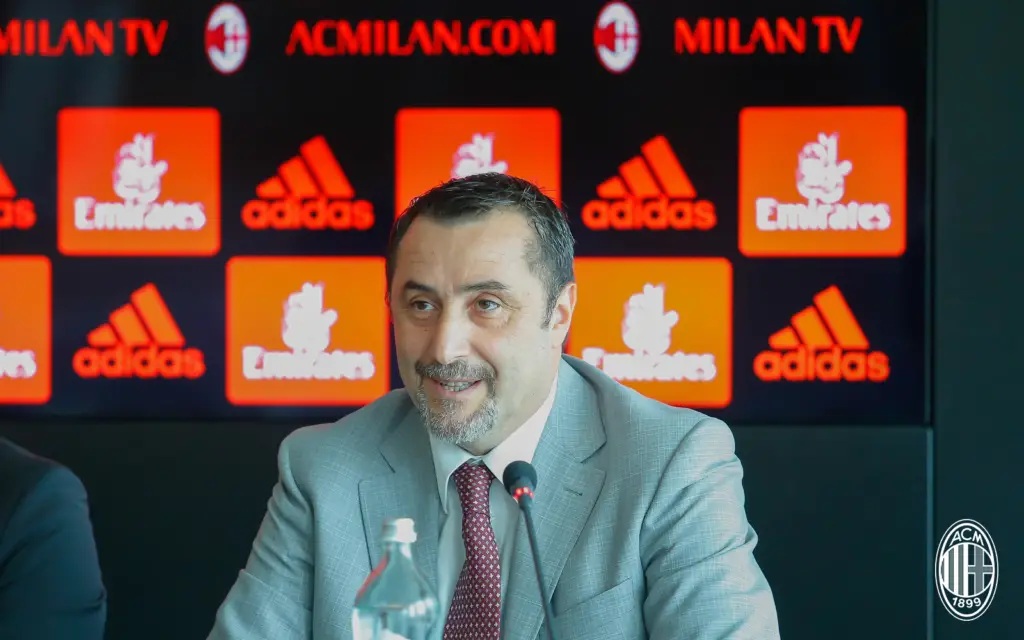 Mirabelli: "Looking at the average age of the our signings, we are looking to open a new cycle".
Mirabelli: "Lucas Biglia is a player that we like a lot, Milan and Lazio have an excellent relationship. Fassone and Lotito talk 3-4 times a day for different motives, we are trying to find a deal for Biglia and we will see how it ends".
Mirabelli: "We have been following Keita Balde for a long time, but now he is not in our plans anymore".
Mirabelli: "De Sciglio has expressed his desire to change environment. If the club that follows him (Juventus) meets our requirements then we will let him leave, otherwise we will keep it until 30 June 2018".
The last to speak was manger Vincenzo Montella, the man in charge to lead AC Milan towards new heights.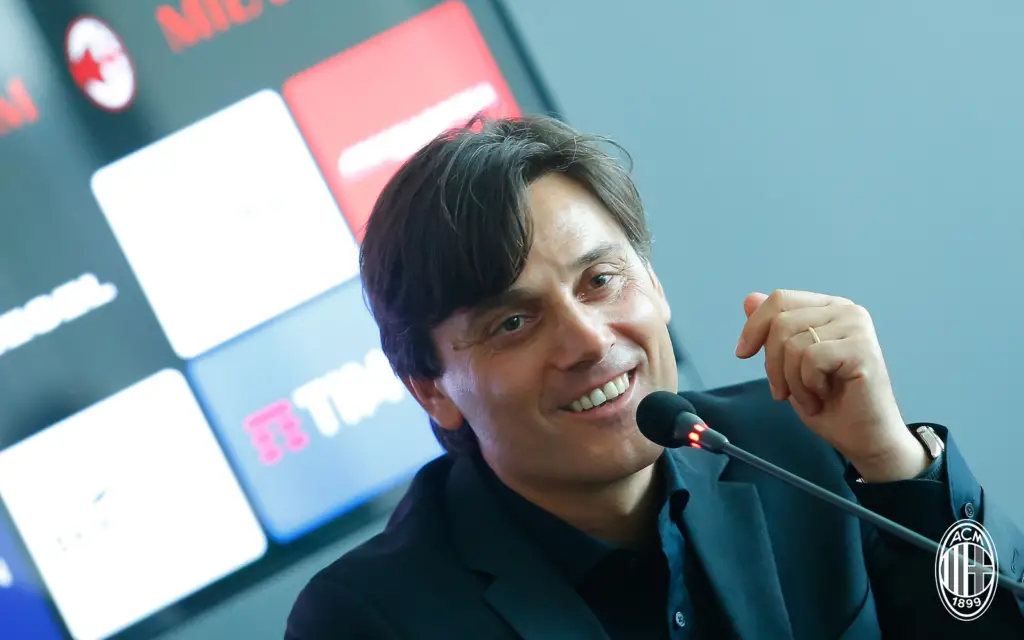 Montella: "Kilanic is a good player, deeply appreciated by me and the club. It was nice to hear his words about Milan, we appreciate it a lot. I'm sorry for Fiorentina, but these are normal things in football. Kalinic is an opportunity for the attack"
Montella: "Calhanoglu is a great and talented player. I know him for a long time, we have to understand how much he will adopt in our championship, he can play in any kind of position."
Montella: "Suso? Appreciated by me and by the club, we want to keep him. He is a valuable player of our team".