Kessie 3rd in Serie A special ranking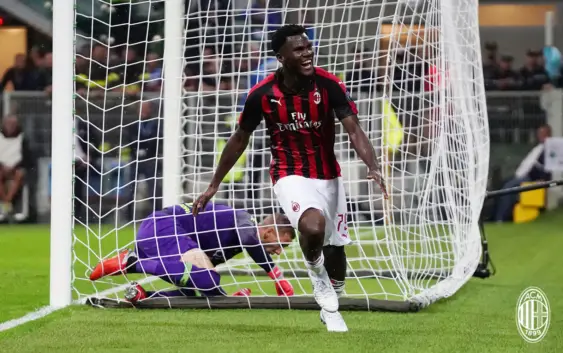 Despite his young age AC Milan central midfielder Franck Kessie is one of the best players of Serie A in his position 
and stats confirm it.
The 21 year old Ivory Coast international is simply irreplaceable for coach Gennaro Gattuso. In fact, last season, the central midfielder skipped only three games throughout the entire year. After signing from Atalanta for 28 million euros Franck made a record 54 appearances with the Red and Black jersey.
Kessie is notorious for his dynamism and physical strength. Stats reveal that the young central midfielder has already covered 12,115 km in these first two outings in the League. The Ivorian is currently third in this special ranking of Serie A: Brozovic (Inter) 12.289, Crisetig (Frosinone) 12.138, Franck Kessie (Milan) 12.115, Capezzi (Empoli) 12.038, Stulac (Parma) 11.953, Freuler (Atalanta) 11.859 , Mattiello (Bologna) 11.821, Magnanelli (Sassuolo) 11.777, Barella (Cagliari) 11.713, Kurtic (Spal).
After some fluctuating performances last season Kessie is looking to establish himself as one of AC Milan's most important players. This season has started on the right foot for him and his goal against Roma was decisive for the Rossoneri to earn the first three points in the league. Now it's time to think about Cagliari.