Gattuso furious with Ricardo Rodriguez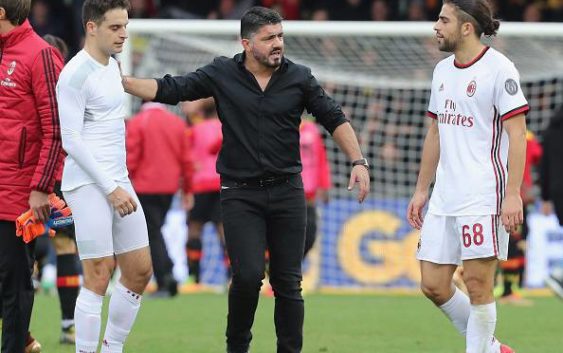 All guilty. From the coach to the last player on the pitch, the AC Milan seen against Hellas Verona on Sunday flopped on all aspects, suffering a humiliating defeat.
Gennaro Gattuso is trying to use the strong ways to bring out character and grit from his players, without sparing his typical shouts and rather clear means of rebuke. The latest victim of Gattuso's wrath is the Swiss full-back Ricardo Rodriguez, who according to Il Giornale has been widely criticized by his coach for a grave and costly technical error that did not go down well with Rino.
The coach apparently has indicated Rodriguez as guilty and responsible on the first goal suffered by AC Milan against Verona, the one conceded from a corner with a winning header by Antonio Caracciolo. In fact, the Swiss was the player designated to mark inside the area Verona's centre forward. A not respected task instead, because at that episode Caracciolo was being marked by Davide Calabria, the Rossoneri's right back 20 centimeters shorter than his opponent.
Rodriguez, according to Gattuso, would have faced better the stature of Caracciolo on air, who instead went to hit undisturbed towards the Rossoneri's goal, grabbing the advantage for Hellas Verona. While Rino is a fan of Rodriguez constant pushes forward and cross delivery, he seems troubled by the 25 year old lack of defensive discipline and erroneous positioning.
---
---