Gattuso reveals how Tiemoue Bakayoko has improved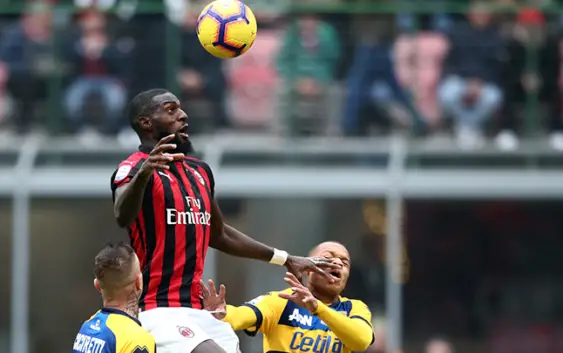 After a disastrous start of the season Tiemoue Bakayoko has become one of AC Milan's most important players these days.
The Rossoneri offered a pleasing performance yesterday against Parma. A convincing 2-1 win despite the opponent's initial lead and many players out because of injury. Now Milan sit in the top four, one point ahead of Lazio and four behind Inter who face Juventus this weekend. One of the most important players in yesterday's success and man of the match according to La Gazzetta dello Sport is Tiemoue Bakayoko.
The Frenchman has become a pillar of Gattuso's side and together with Franck Kessie have formed a dam at the center of the pitch. The progress of Bakayoko is remarkable and now the 24 year old is a dominating force in midfield. The Chelsea loanee seems like a totally different player compared to his early days at San Siro.
In an interview for Milan TV, coach Gennaro Gattuso highlighted Bakayoko's improvement and progress in the last month. Clearly pleased with Bakayoko's recent performances and spared no praise for his defensive ace.
"Bakayoko? What surprises me most is how well he does from a tactical standpoint. We were all aware of his physical qualities. I am really pleased with how he listens to me. Yesterday he always played first touch and this is important. We are really surprised and he has to keep up the good work".
While Bakayoko himself after the game declared: "It was a good game. We played quality football and showed great intensity. It's a deserved win with all the players contributing to taking home the three points. I am really pleased. It has not been an easy few months but now things are going better. We need all the support from our fans to keep winning".
If performances like this will continue to come then sporting director Leonardo will surely be tempted to make the 24 year old's stay at San Siro permanent. Milan have signed the former Chelsea on loan for 5 million with the right to buy for an additional 35 million.