Han Li: Doubts over the mercato? False. And on Aubameyang…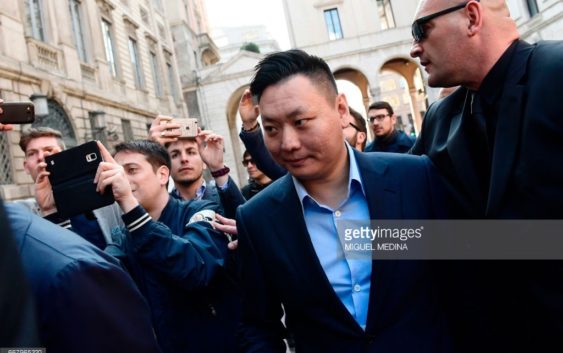 David Han Li wanted to clarify his alleged unhappiness with Mirabelli's mercato moves and why AC Milan failed to sign Aubameyang.
This morning, Quotidiano Sportivo, reported that David Han Li does not appear very pleased with the summer transfer market conducted by sports director Massimiliano Mirabelli. And specifically about not having signed a top striker like Borussia Dortmund's centre forward Pierre Emerick Aubameyang, instead of investing on Andre Silva and Nikola Kalinic.
AC Milan's new Executive Director, present today at the Liceo Musicale Giuseppe Verdi in Milano, on the occasion organized by Fondazione Milan to distribute free defibrillators in city high schools wanted to clarify its position after the troubling rumors.
These are the words of David Han Li, reported on the club's official website: "The doubts on the rossoneri's transfer market and my alleged request for why Aubameyang was not signed are totally unfounded. Aubameyang is a great champion, but as AC Milan's ownership we have consistently shared the purchase campaign with our top executives and we have no doubt about the absolute value of the players we chose and who enjoy our full confidence."
---
---