Milan, it's Kalinic and Andre Silva time but how about Suso?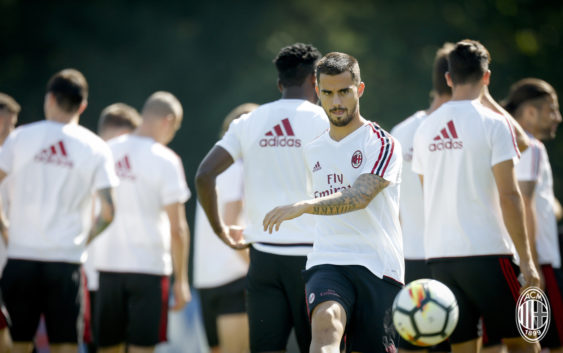 AC Milan return to play Europa League football in Austria. Manager Montella is preparing the debut of Kalinic and Andre Silva duo but eye on Suso.
Vincenzo Montella's fortune, at this stage of studying and forging for his Milan, is to have such a large squad at his disposal that he can change game system and hierarchies without too much trouble.
With the expected 3-5-2 formation for tomorrow's evening, when AC Milan will be hosted by Austria Wien in Austrian territory, something will change not only from the tactical point of view but also the use of men on the field. Everything suggests – as reported by La Gazzetta dello Sport – that manger Montella is ready to launch an impetuous and highly anticipated attack tandem: Andre Silva and Nikola Kalinic can both start from the first minute, making their first coexistence test. They are two strikers that arrived in San Siro this summer (respectively from Porto and Fiorentina) and now will have to divide the space into the adversarial penalty area.
But eye on an alternative that, after the last training in Milanello, could be taken into consideration. Yesterday Vincenzo Montella tried Jesus Suso in the unprecedented role of the striker, or rather second striker. With the highly probable passage to 3-5-2, the Spaniard will have to reinvent himself in another role that would see him act freely behind a leading single centre forward. It is not to be excluded that the Milanese technician still trusts on the Spaniard leaving one between Kalinic and Silva on the bench, postponing to another occasions the debut of the brand new duo.