Top player sale to fund Bakayoko signing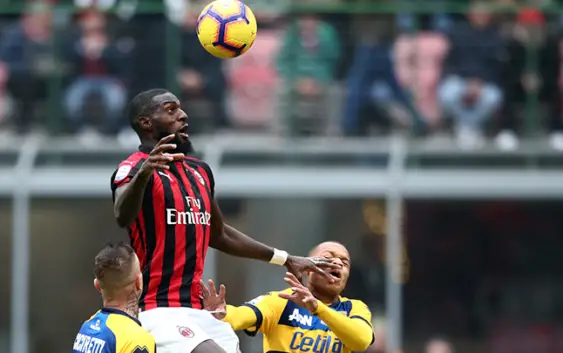 AC Milan will sign Chelsea loanee Tiemoue Bakayoko on a permanent basis at the end of the season but a sacrifice could be required in order to fund a move.
The transformation of Tiemoue Bakayoko has been simply incredible. The former star of Monaco arrived on loan from Chelsea and struggled tremendously in his initial months in Italy. Fans were not optimistic after his first appearances but the 24 year old French midfielder promised to convert boos into applause. A few months later, not only has Bakayoko become one of AC Milan's most important players but also one of the best midfielders in Serie A.
AC Milan signed Bakayoko on loan and have the right to make the move permanent at the end of the season for 35 million euros. A big fee but the Rossoneri want to keep the midfielder at any cost. Furthermore, the club is counting on a discount from Chelsea as a courtesy sign after approving the transfer of Gonzalo Higuain to London.
In addition, Il Corriere dello Sport reports that Milan are planning a mini revolution in midfield for next year. The management will make Bakayoko's stay at San Siro permanent but an important sale may be required to finance his purchase for a total of 40 million, though Champions League qualification would facilitate the situation a lot.
Tiemoue Bakayoko & Franck Kessie
According to CorSport, Milan could sacrifice Franck Kessie in order to buy Bakayoko. Kessie has many admirers, especially in England, who are ready to pay 40 million euros or more. Chelsea are also one of the mist interested clubs in the 22 year old Ivorian. His declining performances could be a decisive factor in the final decision of the Rossoneri.
---
---