Maldini confirms "Champions League shopping campaign"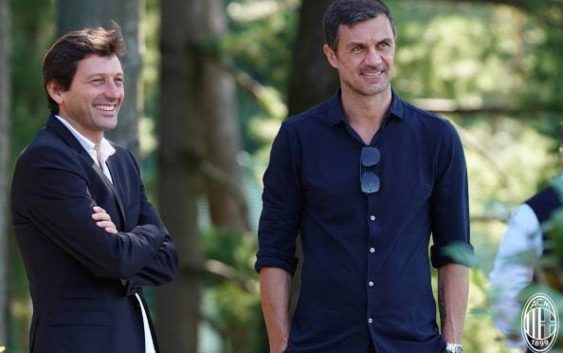 AC Milan director Paolo Maldini has confirmed that the club will invest heavily on the January transfer window to achieve 
Champions League qualification.
Despite the many difficulties and many injuries, Milan is succeeding in the enterprise to remain attached to the Champions League train, but it is clear that for the future Gattuso expects help not only from the currently injured players but also from the January transfer window. It will therefore be up to Leonardo and Paolo Maldini to try to satisfy the coach's demands and reinforce the Rossoneri squad. For the moment, the only certain arrival is that of Lucas Paqueta, but the Brazilian will not be the only purchase this winter.
According to La Gazzetta dello Sport, the confirmation that in January will be made a "Champions League shopping campaign" has arrived directly from Maldini after the important 2-1 victory against Parma: "We have some ideas. We want to do everything to get in the top four, if UEFA allows us, but we are still happy with this team, even those who have expiring contracts (Abate) are showing great professionalism".
At the moment, the names that excite the Rossoneri fans are those of Zlatan Ibrahimovic and Cesc Fabregas. These are two possible tracks as long as Zlatan finds a solution to end his contract with LA Galaxy in advance and Chelsea reduce their economic request to immediately sale the Spanish midfielder who becomes a free agent in the summer (the London side ask for 12 million euros).
Every AC Milan move will have to follow the guidelines dictated by Financial Fair Play and obviously the January shopping campaign of the club will be conditioned by UEFA's sanctions that will arrive by mid December. Despite this, the club's will is to further strengthen Gattuso's side, which needs new additions in every department.