Milinkovic-Savic: Gazidis in meeting with Lazio president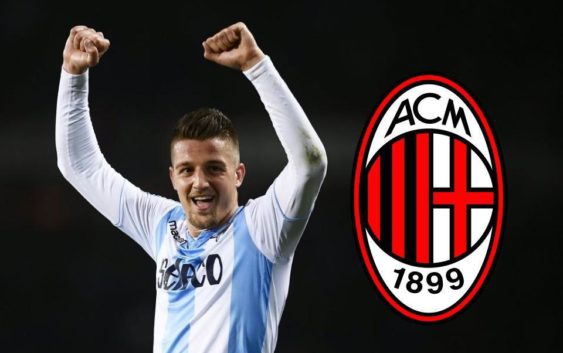 Lazio superstar Sergej Milinkovic-Savic remains a top target of AC Milan who aim ta make a new offer for him next summer.
The Ivan Gazidis era as AC Milan CEO officially began on one December. The South African has a tough task ahead of him but considering his vast curriculum and his success in England, Elliot and the Rossoneri fans expect a lot form the 54 year old.
The former Arsenal executive, according reports by Calciomercato, will also be involved in some transfer operations that AC Milan are planning for the summer.  In fact, today Gazidis met with Claudio Lotito, volcanic president of Lazio with whom AC Milan still has an excellent relationship. The two clubs have often negotiated sales and signings in recent years.
Quite likely that that main topic of conversation (probably the only one) between Gazidis and Lotito was the future of Sergej Milinkovic-Savic. The 23 year old central midfielder of Lazio was very close the joining the Rossoneri in August despite the hefty economic demands of the Biancocelesti club. Apparently Milan remain very interested in Milinkovic-Savic, a perfect signing in midfield.
Times have changed for good and the 120 million euros requested by Lotito until a few months ago to sell Milinkovic-Savic are considered exaggerated now. The price tag of SMS has fallen considerably and no club is willing to offer above 90 million.
Ivan Gazidis
Rumors in Italy suggest that AC Milan will make a fresh offer when the season ends (and if Champions League qualification is achieved). The base price this time is going to be around 70 million euros, a figure that can please all parties. Elliot wants to keep investing in Milan and quickly create a squad that can rival Juventus for the Serie A title.