Gattuso explains his 'fight' with Leonardo for Paqueta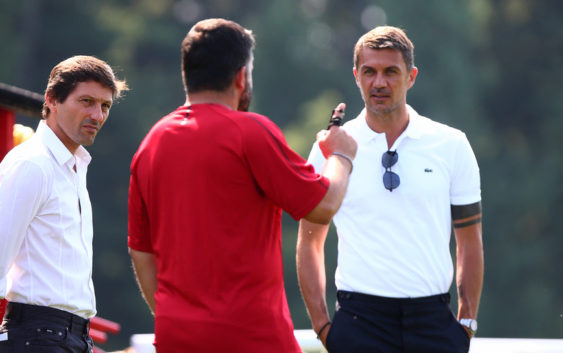 On the eve of Milan-Udinese, coach Gennaro Gattuso explained the alleged fight with director Leonardo over the use of Lucas Paqueta in Sampdoria-Milan.

The defeat against Sampdoria was tough to digest for the Rossoneri. Just like in the derby against Inter, AC Milan conceded an early goal in the first minutes of the match that conditioned the final result and the psychology of the players. Only in the second half was the team able to react but the wasn't enough.
One of the things that caused divide among the Rossoneri fans was Gattuso's decision to keep Lucas Paqueta on the bench. The starting midfielders were Bakayoko, Calhanoglu and Lucas Biglia but Milan started to play and become dangerous only when Paqueta replaced Biglia in the last 20 minutes of the match.
A controversial decision (to keep Paqueta on the bench) considering his impact on the Rossoneri's game. After the match, the Italian press speculated that there was a heated discussion between coach Gattuso and Leonardo. Allegedly the sporting director didn't approve this move.
However in the press conference yesterday coach Gattuso clarified the situation. When asked about why he didn't start with Paqueta, Rino replied: "This is incredible. Two weeks ago everyone was saying that Paqueta had to rest, I don't start him for one game and then I read that Leonardo had a fight with me because I didn't play Paqueta. I think I must be dreaming. You wrote that Leonardo was angry with Gattuso because he didn't play Paqueta. But do you really think my level and of the management is so low?"
Coach Gattuso categorically denies the presumed frictions between him and Leonardo. Rino also explained that his words regarding his future ("I will talk after two months") were misinterpreted. The former Milan midfielder once again insisted that Champions League qualification is the priority and not his future.
---
---