Fight between Leonardo and Gattuso for Kessie? Agent reveals the truth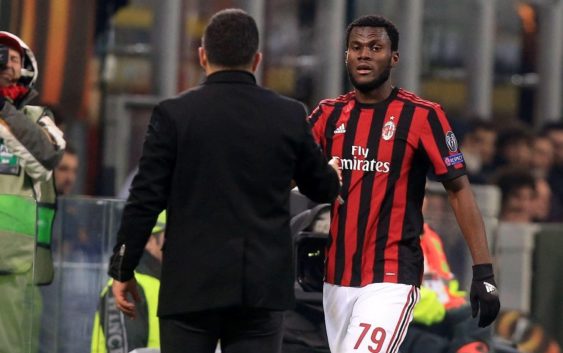 AC Milan midfielder Franck Kessie is reportedly 
a
t the center of the conflict between sporting director Leonardo and coach Gattuso.
Franck Kessie is a regular starter for AC Milan and one of the most reliable players in Serie A. The young central midfielder, despite his age, is a constant presence in Gennaro Gattuso's lineup just like he was with former Rossoneri coach Vincenzo Montella. But in the last month Italian media has cast doubt on his permanence at San Siro.
Rumors have emerged about a very rich proposal from China that the 21 year old is supposedly considering. To clarify the situation Calciomercato has contacted his agent George Atangana.
"We are just on the ninth day of the championship and I do not understand why we should already talk about the market. Franck is in his second year at Milan, where he did not come by chance, and he is progressively completing his maturation process at high levels".
"Players who make headlines are always and only those that have value. What I can say is that from Cesena to Atalanta, up to Milan, all the coaches are humanly and professionally linked to Franck. I have read about possible conflicts between Leonardo and Gattuso, with Kessie at the center of it but I am not aware of similar dynamics and to be honest it don't even think it's possible".
"I have established a good relationship with the club and I am sure that if the will of Milan was to sell Kessie, I would be the first to know. On the contrary, from recent dialogues with them, I learned that Franck is among the untouchables at Milan".
The agent confirms the offer from China: "It's normal that offers arrive for a player who has always had market. However I find it premature to talk about it right now. Now we have the sole objective of doing well with the Milan shirt. Renewal? I am talking to the management. Everything has its own time. Despite all, I'm convinced that this season Kessie will exceed the number of goals scored with the shirt of Atalanta".
---
---