Gattuso leaves door open for Higuain sale to Chelsea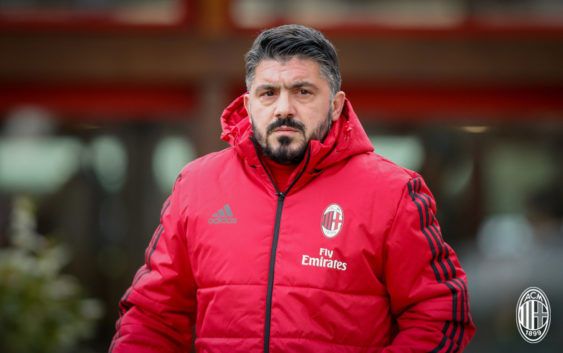 After yesterday's 2-0 victory with Sampdoria, coach Gennaro Gattuso admitted that star striker Gonzalo Higuain could leave AC Milan in January.
Thanks to a fantastic brace by Patrick Cutrone, AC Milan beat Sampdoria 2-0 in extra time and proceed to the next phase of Coppa Italia. The Rossoneri will immediately travel to Saudi Arabia where on 16 January they face Juventus in the Italian Super Cup final.
So many good news from yesterday's match. The Rossoneri were solid in defence with Pepe Reina again proving he is still world class. Zapata and Romagnoli are a reliable duo while new signings Lucas Paqueta made a great debut showcasing good skills with the ball at his feet. However, the future of Higuain remains a mystery.
In the press conference after the match coach Gattuso admitted he doesn't know what will happen. "I've talked a lot with him, but often it is difficult to give advice or listen, because the career of a footballer lasts 13-14 years and so many times you can explain but the head is of the player, not mine. The most important thing is to be honest, to look into each other's eyes and tell the truth and the reasons of the bad mood.
At this moment I do not understand well the bad mood of Higuain, because I see a happy boy, who jokes with everyone. He has highs and lows like all human beings, but I see him involved in the locker room. Let's see what will happen. We hope he scores and get us the trophy (Super Cup) and maybe it can change something. As long as I see him involved in the project and in the team, I do not have problems. I can say everything I want, but in the end decides the entourage of the player not me".
BUY AC Milan Home Jersey 2018/19
– FREE shipping
AC Milan Home Jersey Men 2018/19