Maldini and Boban force Giampaolo to change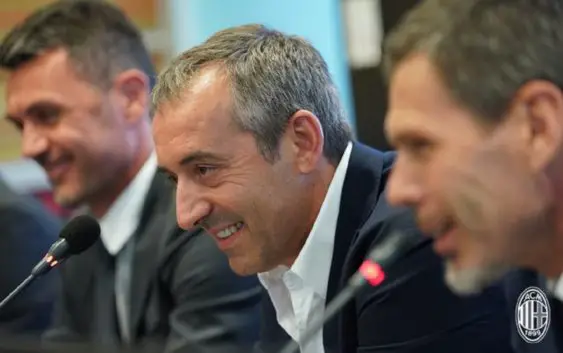 After the mostly positive performance against Torino, AC Milan will play again with a 4-3-3 formation even tonight against Fiorentina.
Marco Giampaolo's start to the season has not been what the fans or the management expected. With three defeats and only two wins in the first five rounds of Serie A, AC Milan need to bounce back quickly or otherwise risk another season out of Champions League.
Some blame the coach for his tactical choices, some the players for their underwhelming performances and some Maldini and Boban for the summer shopping campaign. Nevertheless, there is one aspect that everyone agrees and that's the formation problem.
Giampaolo's favorite formation has always been the 4-3-1-2 with an attacking midfielder behind the two strikers. However, after Milan failed to sign Angel Correa he was forced to adapt Suso and Lucas Paqueta in the trequartista role with encouraging results at most.
In the last match against Torino, the Italian coach surprised with his choices preferring a 4-3-3 lineups instead of the usual 4-3-1-2. The squad performed much better and, despite the end results, everyone agrees it was AC Milan's best match so far.
According to Corriere della Sera, it's Boban and Maldini's merit the passage to 4-3-3. The management duo believed that this lineup would be more suitable to the Rossoneri considering the characteristics of the players the coach has in his disposal. They insisted in their claim ultimately 'forcing' Giampaolo to quit the 4-3-1-2 after a series of disappointing results.