The reason why Gattuso substituted Kessie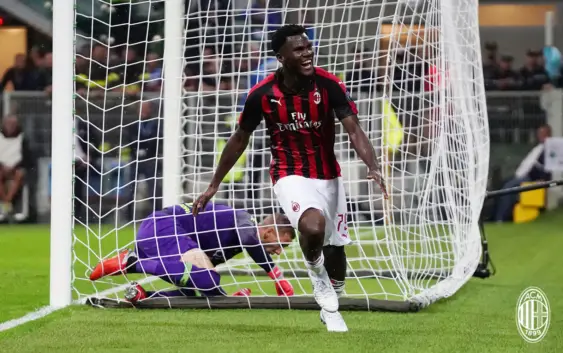 AC Milan lost the derby against Inter and one of the deciding factors is believed to be Gattuso's decision to substitute 
Kessie with Bakayoko. But is there any truth to it?
The Rossoneri destroy everything good they had done so far. After three consecutive victories and 6 positive results (3W, 3D) Gennaro Gattuso's team looked unable to bother Inter and a moment of distraction at the end costs AC Milan the derby.
It was the perfect opportunity to demonstrate that this Milan can really aim for Champions League qualification this year. And perhaps, with the January signings, Milan can. It's only the beginning of the season and its premature to talk of another sixth place, however, yesterday, the Rossoneri lost a good chance.
Coach Gattuso has been under-fire for his tactical approach to the game. One in particular was his sudden decision to substitute one of his loyalists Franck Kessie at the 84-th minute while the result was still 0-0. Tiemoue Bakayoko entered the pitch without any impact in those last minutes.
Referring to his choice Rino explained that Kessie had suffered a slight injury with his national team (Bonaventura too). An ankle problem did not allow Franck to be fully fit and play for the entire 90 minutes.
This useless controversy highlights a true problem that Milan currently faces. Except for the starting trio in midfield (Lucas Biglia – Kessie – Bonaventura), Gattuso doesn't have valid alternatives on the bench. Bakayoko is unreliable, while Bertolacci and Jose Mauri have rarely seen the pitch, plus it's obvious that they are not Milan material.