Milan with two strikers? Gattuso responds to Berlusconi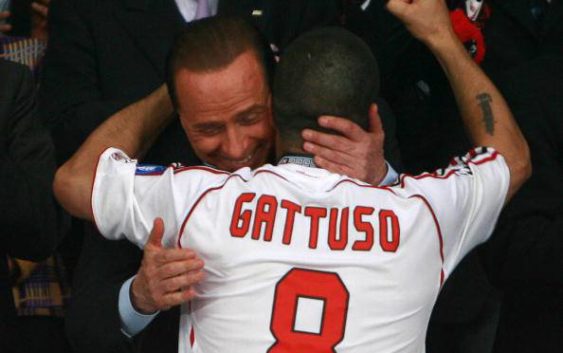 AC Milan coach Gennaro Gattuso responds to Silvio Berlusconi's claims that the Rossoneri should change games system and play with two strikers up font.
Silvio Berlusconi is no longer the owner or president of AC Milan for over a year, but he has never ceased to be interested in the tactical issues of the Rossoneri team. The former prime minister has returned to football but this time from Serie C.
The acquisition of Monza has allowed him to further discuss football issues concerning Milan. In particular, he has criticized Gattuso's team: "He should always play with two strikers. Higuain is a goalscorer, Cutrone an excellent centre forward. Gonzalo should have another striker next to him with Suso behind them. I am a Milan fan from birth and I will watch the derby on TV, with the usual disappointment for the game system".
Today coach Gennaro Gattuso in the press conference on the eve of Inter-Milan, has had the opportunity to respond to the criticism of the former Rossoneri president: "Can I convince him to change his mind? This is nothing new. I'm not angry. I have not heard from him for two months, but when I arrived at Milan, he always called me, every week.
He always contradicted me by telling me that we had to play with two strikers. I always thank him for what he made me win, because we were good on the pitch as a team and we never lacked anything. He can say whatever he wants, I gave him my explanations as to why I prefer to play in one way rather than another. I have respect and immense love for him, I don't get offend. I gave him my explanations but he doesn't care (laughs). Sometimes I think he likes this Milan too".