The AC Milan Players Likely To Get an Upgrade in FIFA 23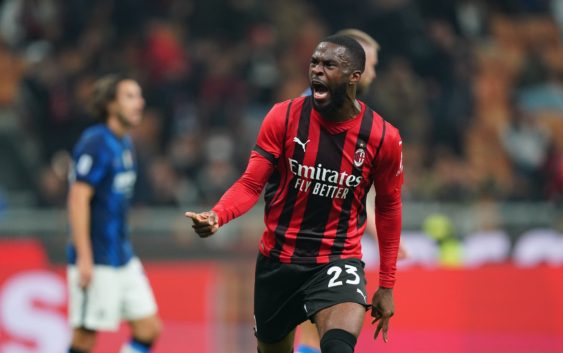 Football video games in the 1980s were fairly basic affairs. When programmers were limited to 64k machines, there simply wasn't the computing power to go into much more detail beyond playing single matches. That changed in the early 1990s when the 16-bit era coincided perfectly with Milan's dominance of both Serie A and the Champions League. 1992's Sensible Soccer boasted over 65 playable teams. Without an official license though, some of the team names were a little silly – Rangers and Celtic were 'Glasgow' and 'Glaswegian' for example – but Milan were in there, even if their players were inaccurately named Meldini, Beresi and Rojkaard. Developers quickly realised that an official license would sell more units as fans flocked to control their heroes, and a year later Championship Manager Italia was released. Diehards still play it, and it can be downloaded from abandonware sites even today.
Fast forward to the present day and Milan have been a fixture of virtual football ever since. AC Milan Fantasy Manager was a favourite throughout the 2010's, first on Facebook, then on iOS. Mobile games themed around football have diversified – from the online slots on Gala Spins that includes 11 Champions, which features football icons and imagery to Score Hero where the player sets up moves and uses geometry to score set pieces that would make Pirlo himself proud. However, on consoles, EA's FIFA series is the undisputed champion. The publisher has announced that the 2023 update will be the franchise's last before being renamed EA Sports FC. A huge part of the anticipation on each installment's release is seeing updated player stats – both by fans and players themselves. Which rossoneri could be in line for an improvement in the final outing?
Simon Kjaer
If it seems odd to think a player who'll be 34 when FIFA 23 comes out would have an increased rating, then Kjaer may be the exception to the rule. Having battled back from cruciate surgery to make the start of this season, the defender is certain to captain Denmark at World Cup Qatar 2022. Nobody will forget the image of the Danes surrounding their bereft teammate Christian Eriksen on the pitch following his cardiac arrest, with Kjaer at the heart of it. A galvanised Danish side should progress from a group that includes France, Australia and Tunisia, giving the veteran a big window for the coders to take notice.
Fikayo Tomori

By contrast, the 24 year old Englishman should have an increased rating, strong World Cup or not. While he only has three international caps, he may make the plane for Qatar as Manchester United captain Harry Maguire labours both domestically and for the national side. Prior to joining Milan he'd been bounced around on loan to lower division sides from Chelsea. Scotland fans could assure their Milanese counterparts this wasn't a reflection on the player, given the same treatment given to Billy Gilmour. Any doubts over Tomori's ability have been thoroughly quashed now, though, and Milan have already extended his contract from 2025 to 2027, doubling his wages in the process. His partnership at centre-back with Pierre Kalulu saw Milan concede only twice in the final 11 matches of last season.
Sandro Tonali

Initially arriving on loan from Brescia, Tonali played 36 games as Milan claimed the 2021/22 Serie A title. Having taken a pay cut to join Milan, there's no doubt he loves the club. Scoring twice in the May game against Verona that put Milan top of the table, there's no doubt he can handle the pressure. Some pundits have called him the new Pirlo, and certainly the current Milan midfield is reminiscent of a decade ago – Tonali with the setpieces and range of passing of il maestro and Bakayoko's all action style recalling Rino Gattuso. At 22, he has at least a decade left of top level football. Expect to see his ratings rise in FIFA 23, and everywhere else as this young star progresses.