Milan revolution: Boban is planning massive sales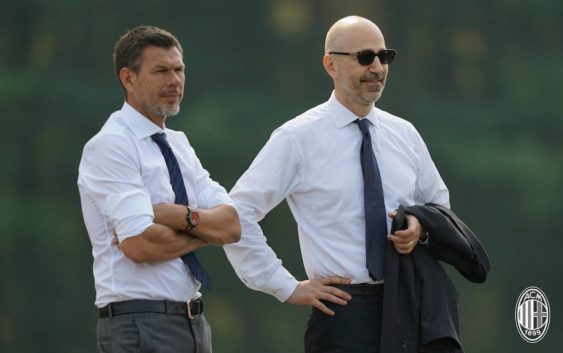 The Zvonimir Boban revolution begins at AC Milan. Except for six players, all the rest of the squad is on the market.
Milan revolution, immediately. According to Corriere della Sera, the Rossoneri chief football officer Zvonimir Boban pushed for a total transformation during last summer, even at the cost of capital losses, but everything was only postponed for a few months.
It was Elliott's ostracism to block the will of the Milanese CFO a few months ago but now the American fund seems convinced that the Rossoneri are in need of drastic change. Match after match this season has emphasized the technical gaps of a squad weighed down by pharaonic wages and poorly functional players.
Only a few elements are unsellable at this point no matter the offers. Zlatan Ibrahimovic, Gianluigi Donnarumma, Rafael Leao, Theo Hernandez, Ismael Bennacer and Alessio Romagnoli are the only AC Milan players not on the market. The rest are all, absolutely all, for sale. Even at the cost of considerable financial losses like already happened with Mattia Caldara.
Purchased from Juventus two years in exchange for Leonardo Bonucci, valued at 35 million euros, the 25-year-old was defender returns to Atalanta on loan for 18 months with the right to make the move permanent for "just" 15 million. It is true that the Rossoneri will benefit a percentage of any future resale but they will also have to contribute a part of his salary. That's means AC Milan have paid 110 thousand euros per each minute we've seen Caldara on the pitch.
The objective, therefore, is to eliminate the dead wood. Pepe Reina too joins Caldara on his way out of Milan. The Spanish goalkeeper who arrived on a fee transfer earned a salary of 3 million euros per year. He returns in England to join Aston Villa for the remaining of the season while Fabio Borini moves to Verona. Now the management is concentrated on strengthening the midfield and attack with Inter's Matteo Politano the primary target.
---
READ MORE: New confirmation on the sale of AC Milan to Louis Vuitton